Found by mjqjazzbar over on the Dojo forums, Shenmue the Animation has been announced!
There is a new Shenmue Twitter account for the anime – https://twitter.com/ShenmueAnime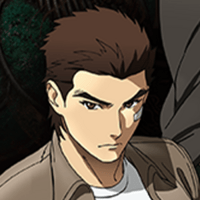 https://www.crunchyroll.com/fr/anime-news/2020/09/04-1/shenmue-anime-announced-as-crunchyroll-and-adult-swim-production
Crunchyroll announced today during Virtual Crunchyroll Expo that an anime adaptation of the Shenmue game series is currently in production.

The third Crunchyroll and Adult Swim collaboration, based on the classic SEGA Dreamcast game series, will be a 13 episode series with animation production from Telecom Animation Film ( Tower of God , Lupine the Third: Part 5 ), directed by Chikara Sakurai ( Magimoji Rurumo , One-Punch Man Season 2 ). Shenmue creator and game designer Yu Suzuki will act as Executive Producer for the project. Further details will be released at a later date.

The original Shenmue game for the Sega Dreamcast released in 1999, with the sequel Shenmue II coming out two years later in 2001. Shenmue III was released 18 years later in November 2019, after raising $ 6 million in a Kickstarter campaign that launched in 2015.
https://jobs.diez.md/articles/crunchyroll-si-adult-swim-anunta-productia-unui-nou-serial-anime-intitulat-shenmue– (Link currently broken for some reason, below is the English translation of what this article stated)
At the iconic annual "Virtual Crunchyroll Expo" (held for the first time in digital format), Crunchyroll announced the new partnership with the Adult Swim platform for the production of "Shenmue" – an original anime series based on the franchise of the beloved counterpart game SEGA. This co-production will be broadcast globally outside of Japan and mainland China on the Crunchyroll and Adult Swim platforms. "The first Shenmue video game was released more than 20 years ago and we are excited to work with Adult Swim again to bring this franchise to life through the anime series. We look forward to showing our fans more of this action-packed adventure series, "said Sarah Victor, head of Crunchyroll Development. Shenmue is a 13-episode anime series that chronicles the adventure of Ryo Hazuki. After witnessing his father's murder, Ryo dedicates his life to searching for the killer – a mission that takes him from the Japanese streets of Yokosuka to beyond the Hong Kong metropolis. In search of revenge, he will soon find out that mystical forces are involved, and in the meantime he is training to become an expert in martial arts. "The Shenmue world is fascinating and unique, and we're excited to work with Yu Suzuki (the game's creator) to turn his epic creation into anime and make bestial martial arts," said Jason DeMarco, creative director of Adult Swim. The production of Crunchyroll and Adult Swim "Shenmue" is directed by Sakurai Chikara in the Telecom Animation Film studios, managed by Sola Entertainment. Video game creator Yu Suzuki is also on the team as executive producer. Recent collaborations between Crunchyroll and Adult Swim include "Fena – Pirate Princess" and "Blade Runner – Black Lotus". Fans eager to see the launch announcement can register for a free Virtual Crunchyroll Expo badge on crunchyrollexpo.com and can access the Crunchyroll Industry Panel in the V-CRX On-Demand section
https://comicbook.com/anime/news/shenmue-anime-crunchyroll-adult-swim/
A new anime based on the Shenmue video game franchise is now in the works with Crunchyroll and Adult Swim. The two companies have collaborated on a few major Crunchyroll Originals projects in the past, and this new adaptation of the fan favorite franchise is the next exciting step for their team up! Announced during Crunchyroll Expo (which went virtual this year due to the ongoing COVID-19 pandemic), this will be an original anime series based on the SEGA franchise featuring input from original series creator Yu Suzuki.

According to the announcement, this new Shenmue series will be 13 episodes long and will be streaming with Crunchyroll upon its overseas release. The new series will also be airing on Adult Swim's Toonami programming block upon its release. Unfortunately for fans, there has yet to be a release date announced just yet.

But will help matters on that front is the first teaser visual for the new series that features a trio of characters fans of the original Shenmue games are sure to recognize.

Directed by Sakurai Chikara for Telecom Animation Film Studios and Sola Entertainment, the new Shenmue anime will feature original creator Yu Suzuki as an executive producer. Further details are going to be announced at a later date, but now fans can get ready for its upcoming release.
Some extra information has been provided by AestheticGamer aka Dusk Golem (@AestheticGamer1) over on twitter:
reasons. It'll be an adult animated retelling of Shenmue 1 & 2 with lost story beats, series creator Yu Suzuki has been involved to help the adaption & to realize the previously scrapped story elements to realization.

— AestheticGamer aka Dusk Golem (@AestheticGamer1) September 4, 2020
Animation director Sakurai Chikara has a wealth of experience in the business, including work on One Punch Man, Naruto, You're Under Arrest, Azumanga Daioh, Gundam Seed, Tokyo Mew Mew and many more!You can check out everything that he has directed and worked on here:
https://m.imdb.com/name/nm2191341/
There's also a nice article from IGN confirming the announcement:
https://www.ign.com/articles/shenmue-anime-adult-swim-crunchyroll
During the digital Crunchyroll Expo, the anime streaming company announced it is teaming up with Adult swim to produce an anime adaptation of Shenmue.

Shenmue will be a 13 episode series is based on the video game franchise where protagonist Ryo Hazuki sets out to get revenge for his father's murder. The beloved Sega video game series became a cult classic for its slice-of-life storytelling and fleshed out world.

Crunchyroll and Adult Swim are also working with the game's creator Yu Suzuki, who will serve as executive producer.

"The world of Shenmue is Fascinating and unique and we are so excited to partner with Yu Suzuki to bring his epic creation to anime – and make kick-ass martial art epic!," said Adult Swim vice president Jason DeMarco in a statement.

Sakurai Chikara (season two of One Punch Man) will direct the Shenmue series animated by Telecom Animation Film. The series will stream on Crunchyroll and air on Adult Swim.

The plot for the anime appears to mirror the story of the Shenmue video game series. Spanning three games Shenmue 3 was officially released in 2019, almost 20 years after the second game. Read IGN's Shenmue 3 review here.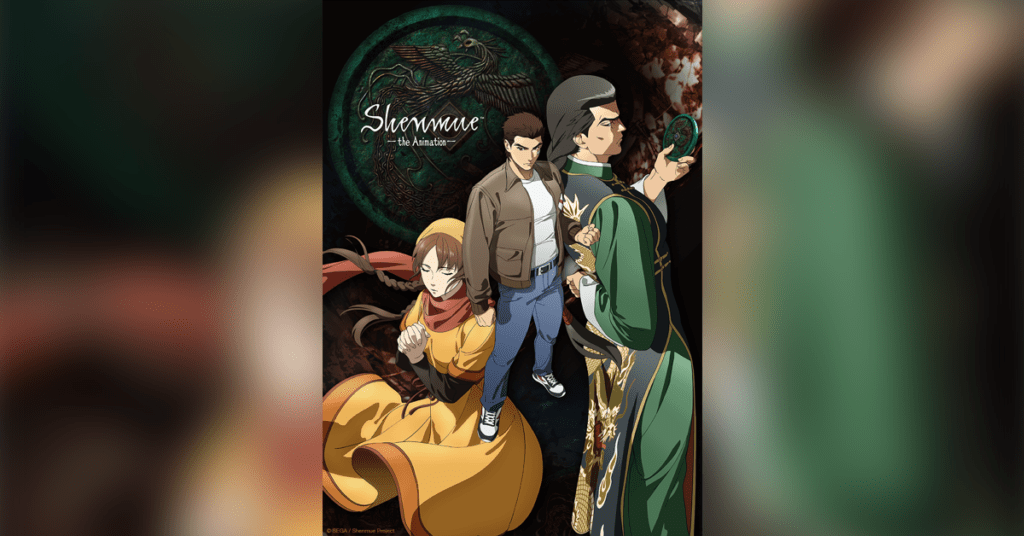 Additional articles (to be added when found):
Deadline
https://deadline.com/2020/09/shenmue-anime-series-based-on-sega-game-franchise-greenlit-by-crunchyroll-adult-swim-1234569523/
Anime News Network
https://www.animenewsnetwork.com/news/2020-09-04/crunchyroll-adult-swim-announce-shenmue-anime-series/.163654
SEGA BITS
http://segabits.com/blog/2020/09/04/crunchyroll-and-adult-swim-announce-shenmue-the-animation-13-episode-anime-series/
IGN JAPAN
https://jp.ign.com/shenmue12/46596/news/