Twists n' turns for the Shenmue creator Yu Suzuki's latest IP!
Shenmue Dojo had a chance to visit ININ's booth at Gamescom 2023 for an exclusive hands-on and discussion of Air Twister!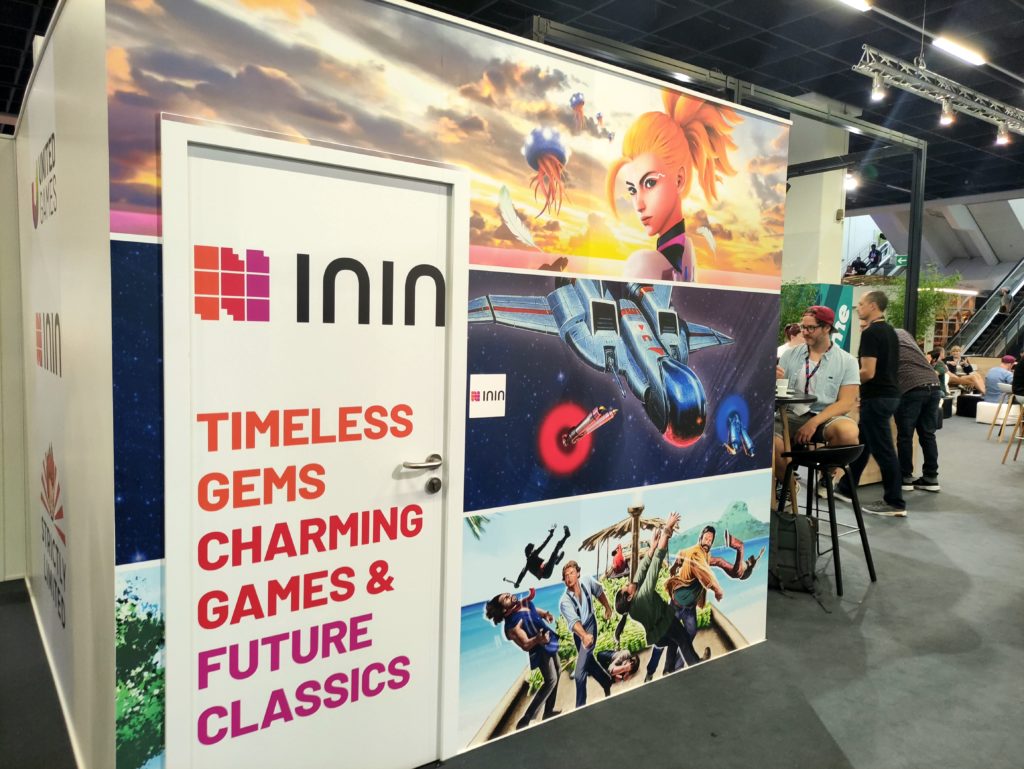 For those who've been too busy playing lucky hit: Air Twister is the latest game from developer YS.NET held by visionary ex-SEGA game director Yu Suzuki and serves as a spiritual successor to rail shooter classics like Space Harrier. Originally released for Apple Arcade in 2022: it pits players as Princess Arch in a psychedelic world with soundtrack presented by Queen-inspired heavy metal glam-rock composer Valensia.
A brief presentation of the game and a introductory overview of Yu Suzuki's legacy and contributions to the videogame industry. Following that, a PC build of the game was enthusiastically presented us by ININ's Junior Product Manager Simon Krenkel before we got a chance to go hands on with the game.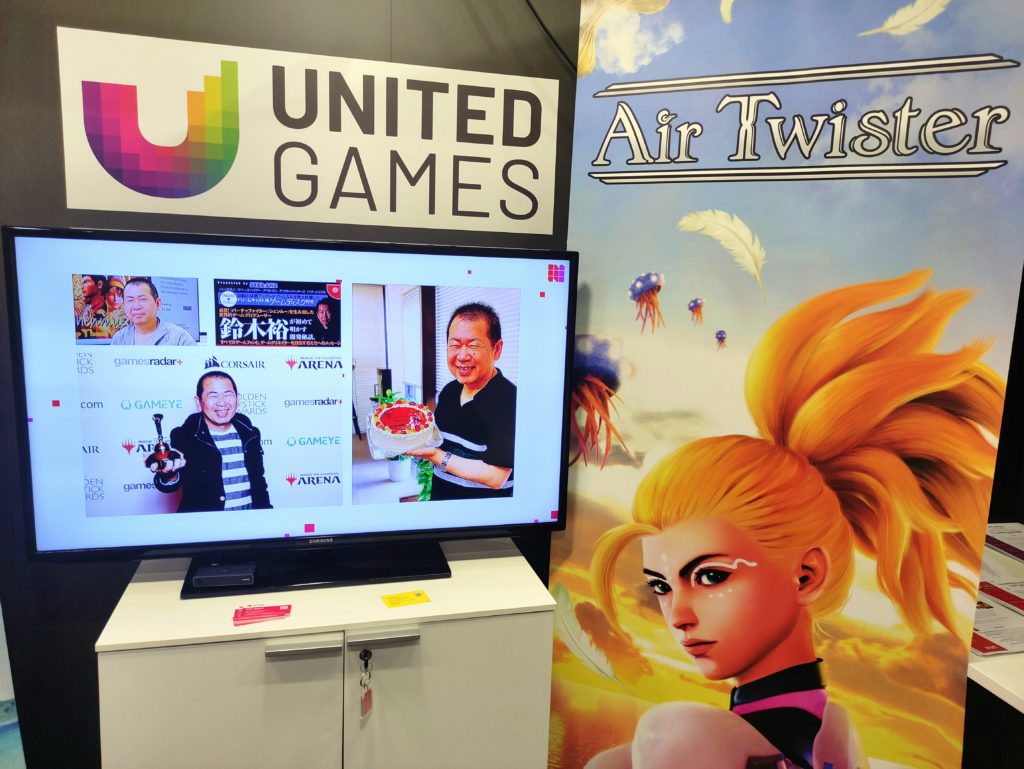 Air Twister stands out as being a modern, accessible take on the classic rail shootemup [schump] genre, offering interesting and comtemporary gameplay hooks, 'easy to learn; hard to master' gunplay and a deep progression that offers high replayability in addition to a plethora of rewards and unlockables, from Arcade mode, Turbo, Boss Rush and more.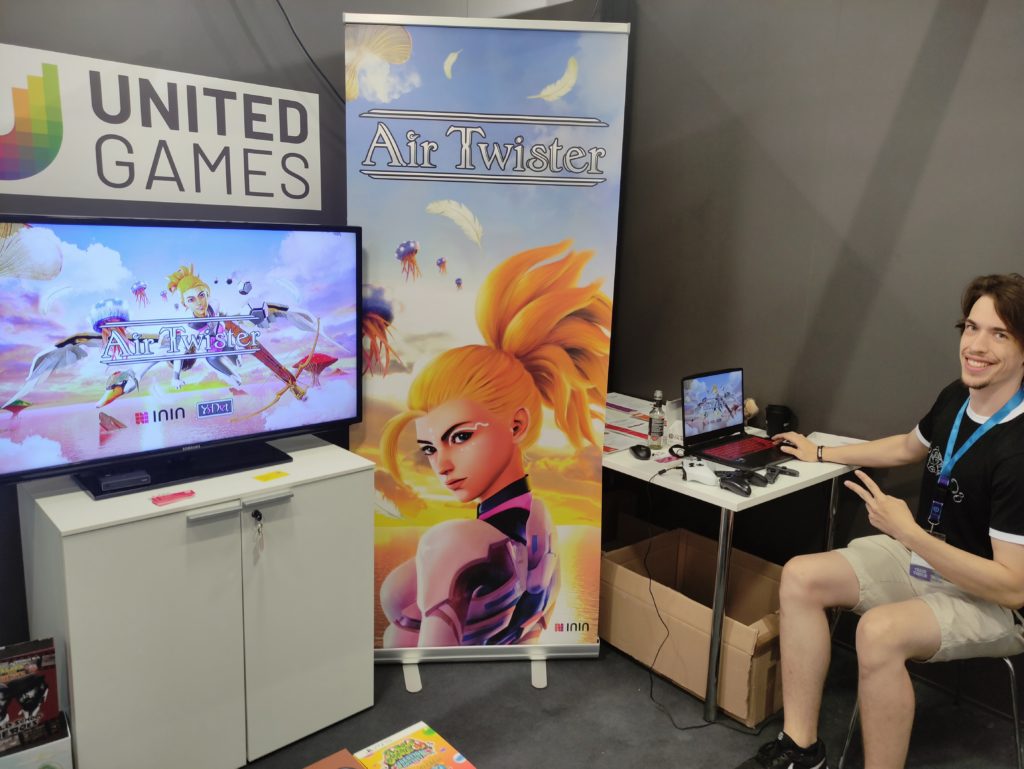 The signature rail-shooter mechanics are all there feeling responsive and immediately familiar to any contemporary gamepad port in the rail shooter/shoot 'em up genre such as Rez Infinite or Afterburner, complemented by lush visuals powered by Unreal Engine 4. All this is supplemented by lavishly-written world lore through text and lots of customisation with skins.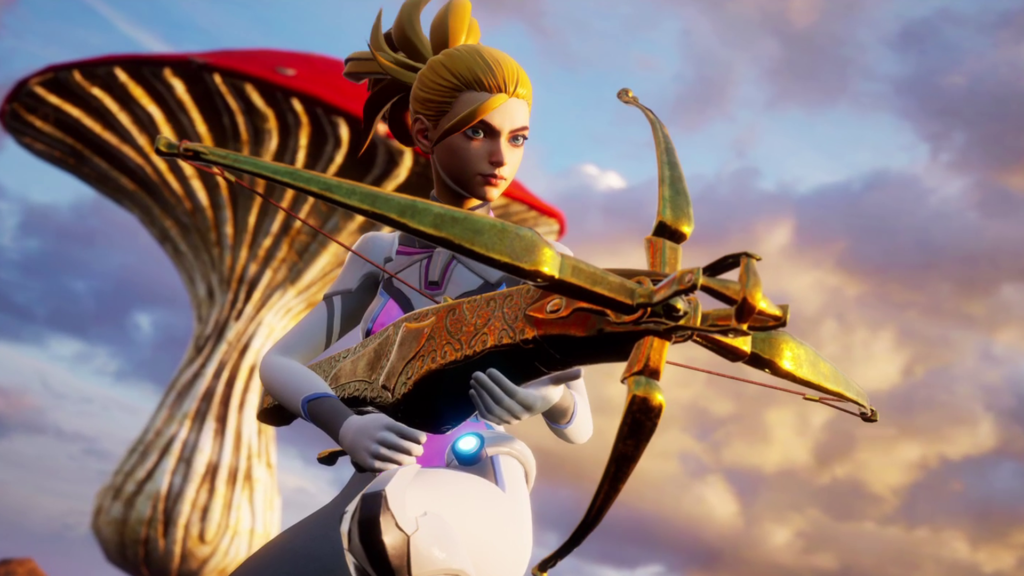 Two levels were played showcasing vivid, unique landscapes and enemy variety. Upon completion, the results screen popped up with Rank A, but as all hardcore SHMUP fans know: it's only scratching the surface as encounter memorisation through repeated playthroughs will help players anticipate enemy attacks faster for higher scores and better results.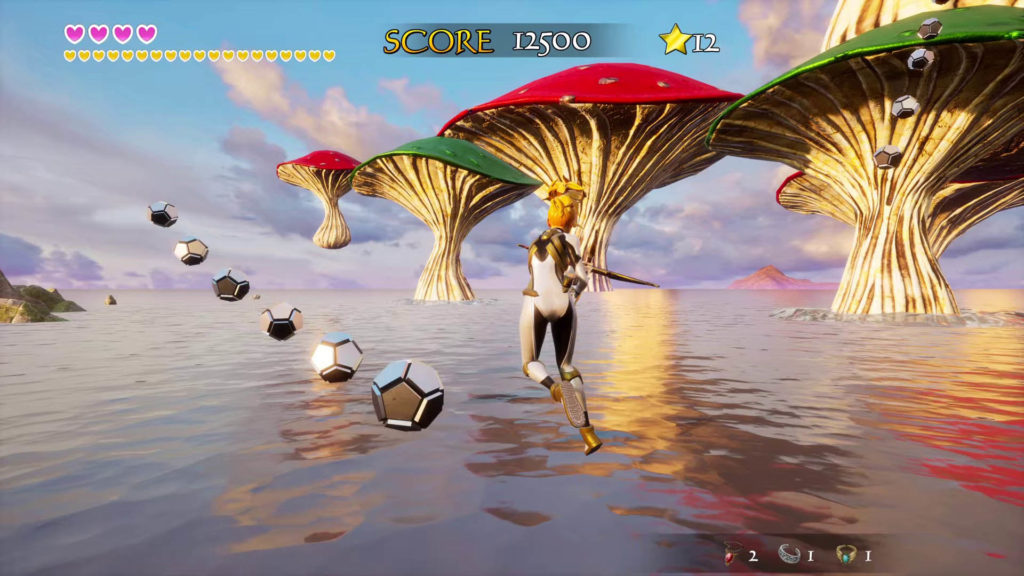 Several control schemes were trialed and considered during development according to Krenkel (including a twin-stick setup) but eventually the development team had settled on maneuvering the player with the left stick, shooting and targeting with the A/X/B button and charged blasts with RT/R2/ZR. This configuration feels both logical and intuitive, especially for players new or less familiar with the genre.
But in all rail shooters, it boils down to more than just controls: Quick response and pattern recognition is paramount as player's quickly discern and respond to frantically moving foreground elements from the background, especially with the camera facing behind the playable character/vehicle over the traditional topdown/bird's eye perspective as seen in shmups. It's something that recent releases in the same genre still tends to wrestle with, from the Forever Entertainment's grounded artstyle in Panzer Dragoon Remake or lack of responsiveness in Yukio Futatsugi's Crimson Dragon.
Thankfully Air Twister plays and scales well on the big screen just as it did for those who've experienced it on Apple TV and it's colourful (and quite frankly hallucinatory) artstyle really compliments readability and gameplay without compromising on detail. The game doesn't feature native HDR but will really shine on modern displays supporting high colour gamuts and/or OLEDs panels in addition to unlocked higher framerates on PC.
As of the Gamescom build: porting the game to newer platforms is close to completion, with the game currently undergoing the certification process.
Regarding physical versions, the game is currently targeting PS5 and Switch, with a collector's edition also slated for release in the West, though upon clarification: no promises or specifics were provided just yet with them coinciding at launch so please stay tuned to ININ Game's social media page for the latest information. However, Krenkel did confirm that the Western Collector's edition does differ from the Japanese Collector's edition. You can read our full interview with him here.
And just as Ryo Hazuki often takes a moment to decompress and unwind at GAME YOU with Space Harrier in Yokosuka: Air Twister features the same pickup and play appeal that should make it one of your go-to games for years to come!
Lastly, United Games Global Marketing Manager Anna Ott would like to say a special thanks to everyone in the Shenmue community who've helped spread the word across social media. The support has exceeded their expectations of Suzuki's lastest IP as they soar their way to launch.
So GET READY, Air Twister is set to release this November 10th across PS5, PS4 and Switch with physical and collecotor's editions and digitally on Xbox Series, Xbox One and Steam!
And be sure to follow Shenmue Dojo on all our social media channels on Youtube and X/Twitter for all the latest on Air Twister and future Yu Suzuki projects! Let's Get SHMUPpy!