Limited Run Games have recently provided an update on the shipping for the Shenmue III CD Collection, please read the news below carefully, especially if you have moved address and need to update it prior to shipping! Please also note that if you purchased the CD set in the same order as other items that have not received a shipping update yet, unfortunately your order will not be shipped until all items are in stock and ready to ship.
---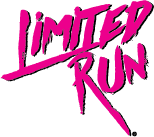 "Orders containing Shenmue III The Definitive Soundtrack Complete Collection (CD) will be finalized soon. Please check that your order details are correct, and if you need to change your shipping address do so by
Sunday, Jan 2nd, 11:59 PM ET / 8:59 PM PT.
To change your address, please update your account default address and then contact support with your order number(s)
*Please note, if your order contains additional items still in manufacturing it will ship when all items are in hand. Otherwise, orders should begin shipping within a few weeks of the address change deadline."
---
As previously seen, orders for the CD collection from other retailers such as BigWax have already shipped and fans that ordered from these websites have already received their orders for the most part.
At the time of writing, the CD boxset is sold out / out of stock on BigWax webite: https://bigwax.io/search?type=product&q=shenmue*
We will provide more updates on the status of all of the Limited Run Games Shenmue III upcoming items and releases as soon as we have word.