Kickstarter Link:
https://www.kickstarter.com/projects/skilljim/shenmue-world-unofficial-fan-magazine
Hi everyone, James here!
Since taking over the website, me and Matt have both been working hard on various projects behind the scenes. We want to bring our own fresh ideas to the Dojo, and today now more than ever, since we are celebrating our 20th Anniversary as the Original Shenmue Fansite and Community since Novemeber 14th, 2000!
I'm both excited and nervous right now, but it's with great honour that I present to you, "Shenmue World"!

What is Shenmue World?
Shenmue World is an 100% unofficial fan magazine that I've been personally working on for the past 4 months. Issue 1 comes in at a staggering 164 pages, and it is jam-packed with Shenmue fan created and curated content!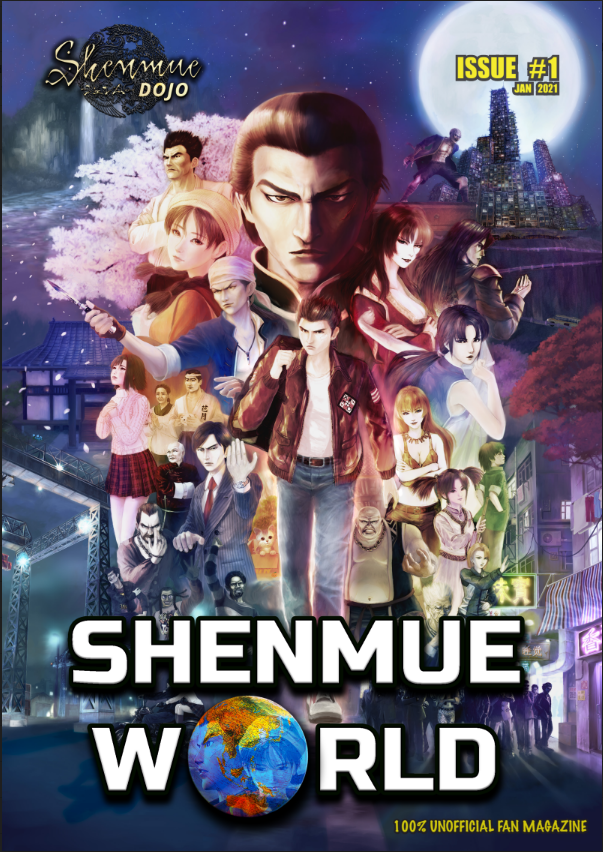 Issue 1 features 164 pages of quality content, including:
History of the Shenmue Dojo – Part 1

Interview with Eric Kelso, the voice actor of Fuku-san, Guizhang and Ren!

A hand signed print from Eric Kelso himself!

Ed Lomas – Official Dreamcast Magazine Article: Shenmue Preview 1999

Phantom River Stone Articles

Complete Series and Soundtrack Overview

Shenmue 3: Bailu Village Side Quest Guide

Community Spotlight with Eren – Shenmue fan, doll creator and cosplayer

Music CD featuring 11 tracks from RyoX's incredible "Shenwave"

A3 Poster of the unedited cover designed by the wonderful and talented Kohji

Set of 4 Guilin Postcards

Your name inside the magazine!
Here is a small preview of some of the pages that you can expect to see inside the magainze:
(Example pages shown above) – Dojo History / Soundtracks / Bailu Village Side Quest / PRS Post / Eren Spotlight
EXTRAS
Also included with issue 1 is a collection of exciting bonus items!
Shenwave Collection Vol. 1 CD
Included is a free music CD from 80's Retro Synth-Wave extraordinaire RyoX (ryox.bandcamp.com).
Featuring 11 incredible tracks, this is Collection Volume 1 of his fantastic Shenwave music!
Poster
A standalone A3 sized folded poster, featuring the unedited front cover artwork designed by the wonderful Kohji will also be included with every copy of the magazine!
Postcards
There will also be an included set of 4 Guilin postcards.
Eric Kelso Signature
This really is a jam-packed piece of Shenmue Dojo history, but that's not all!
Eric Kelso has personally requested to add a hand signed print for every magazine backer as well! What an incredible gesture 🙂
Your name inside the magazine!
Be a part of Shenmue World folklore, every backer of the magazine will grace the middle page spread with their name! One for the history books!
Kickstarter
For more information on this project, please check out the Kickstarter page! It details all of the associated costs, and the shipping, and breaks down where all of the money will be going.
https://www.kickstarter.com/projects/skilljim/shenmue-world-unofficial-fan-magazine
This is a project I've wanted to be super transparent on, any questions can be directed to me either over on the Kickstarter page or on the newly opened Shenmue World Forum!
Forum
Please share all of your fan created content with us in this forum! Fan art, articles, whatever you like! We will curate each magazine based on your contributions, whilst also including our own articles, working alongside PhantomRiverStone.com to bring some of his fantastic blog posts in printed form! Please also share your feedback on the project, and when you receive the magazine (if you are one of the lucky backers!), let us know what you think!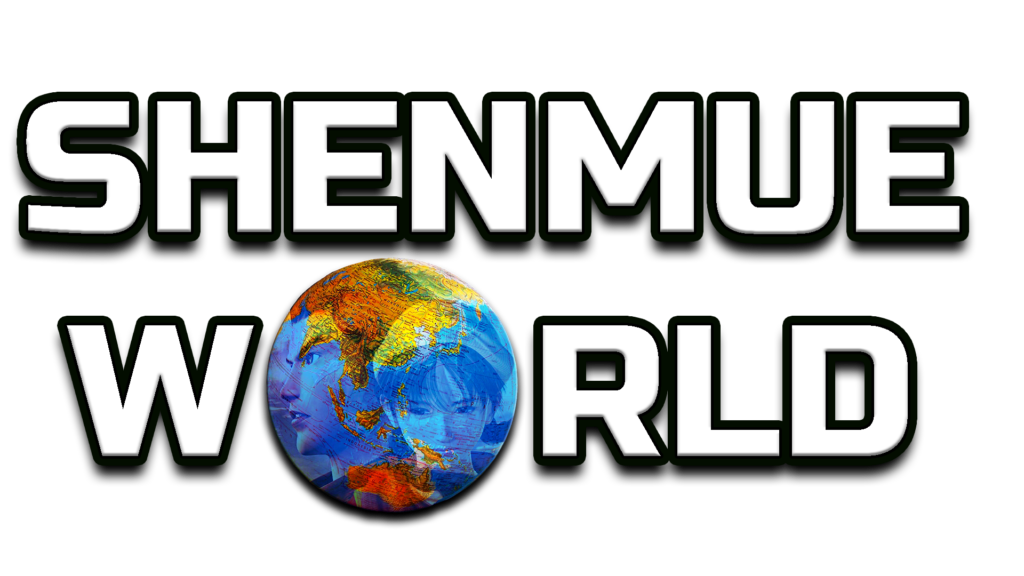 Thanks so much for checking out the Kickstarter page, and celebrating 20 long hard years with us, here at the Dojo! It's been a pleasure being part of this community this whole time, and here's to another 20 years!
– James.