Welcome back to my Shenmue anime analysis, this week is the analysis for episode 3 Yin-Yang. This analysis will have SPOILERS of the anime and the games.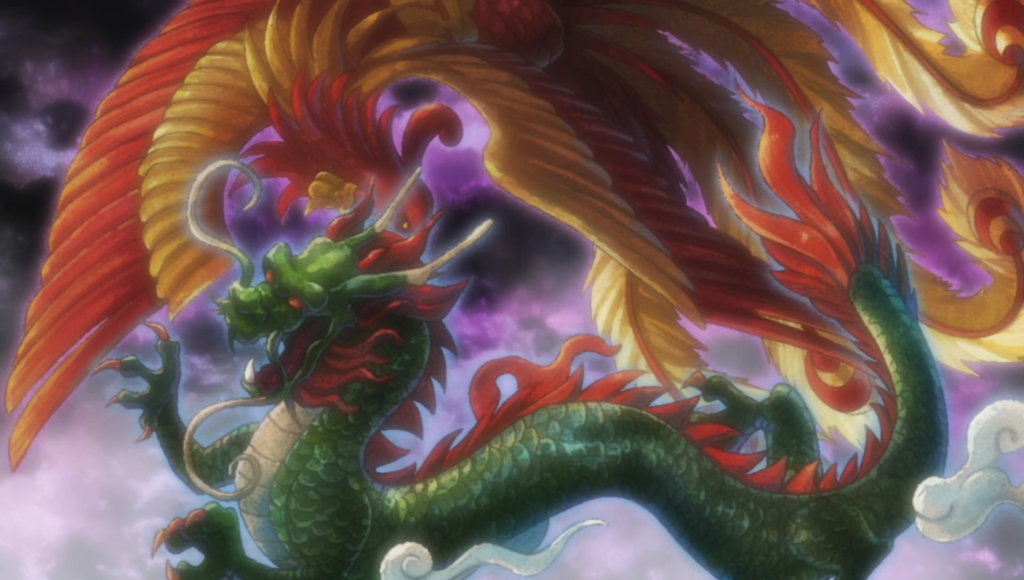 The episode begin in Bailu Village, Shenhua walking while talking the prophecy poem, Mingyang Lei tried to talk with Shenhua but Shenhua was so distant in her own thoughts that didn't noticed Mingyang there. Shenhua talked about the poem with Minyang, she wanted to know who is the "he" on the poem.
Minyang doesn't know but in an act of jealousy he said that this guy must be pretty weird to cross the sea just to visit Bailu Village. Minyang said to Shenhua that a nearby village is holding a night festival soon. He wanted to know if Shenhua wants to go to the festival with him and with the other people of Bailu Village. This is really interesting, maybe in the next episode we will see Miao Village or other village that was cut out from the games.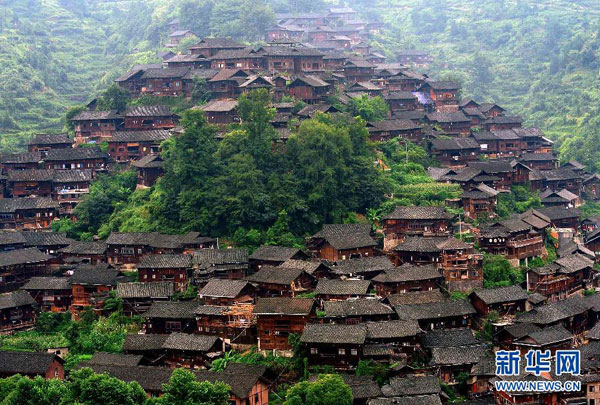 What is happening with Shenhua and Mingyang Lei is similar to what is happening in Yokosuka between Ryo and Nozomi. Mingyang Lei tries to be more closer to Shenhua but Shenhua is so distant that she doesn't care about that. Nozomi is trying the same thing in Yokosuka with Ryo, Ryo is a little bit more receptive because he knows Nozomi for a long time and have a strong friendship with her. Shenhua is so distant that she didn't replied Mingyang question, she just looks to the eastern sky probably having the feeling that her life will change forever.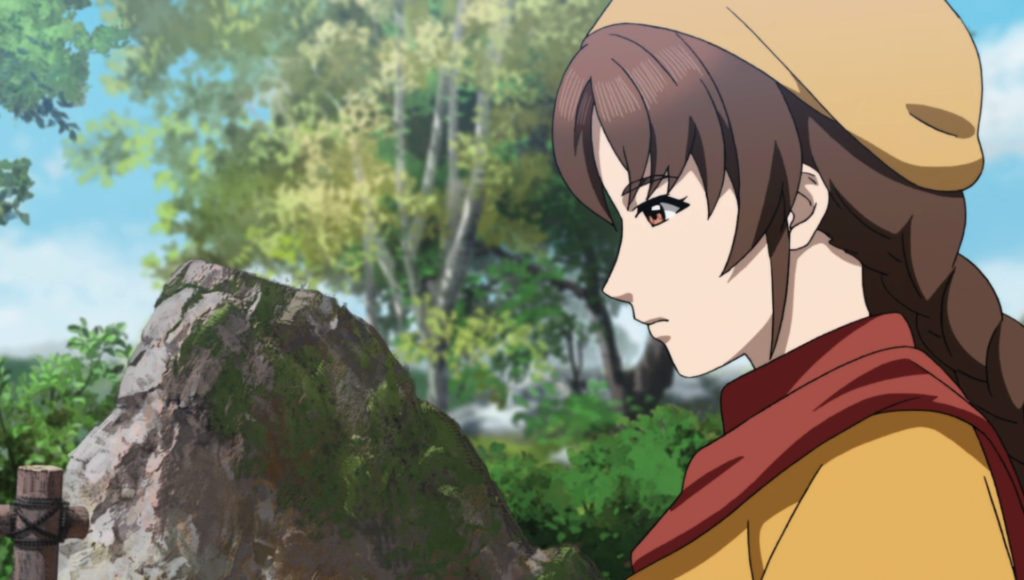 Back in Japan we see Mad Angels members talking with Terry in Bar MJQ, a Bar from the first game so it was nice to see this bar in the anime. they talked about how Charlie was defeated by Ryo in the second episode. At first Terry thought that was someone of Chens organization that did this, so he was impressed to find out that anyone outside of Chen organization would dare mess with them, The Mad Angels. In the next scene we see Ryo walking in Doubita and remembering what Yamagishi-san said to him, to visit the pottery store in the shopping district, Ryo go there but it is closed. Gao Wen appears and thanked Ryo for saving him the other day, he asked Ryo why Ryo was there at his house.
Ryo and Gao Wen enters the Russiya China Shop, Gao Wen explained that Ryo saved him and that Ryo wanted to talk with her. Ryo said to her that he was hoping she could read the letter for him. She explained that this are mirror characters, that they have a rather distinct style. Then she translated the letter, it says… "Beware those coming. They seek the mirrror, contact Master Chen for help if the situation gets dire." Signed, "Yuanda Zhu." And on the back… "Father's Heaven, Nine Dragons, Mother's Earth, Comrades." she said sorry, that she do not know what this mean but she noticed a phone number in the letter. In the anime we didn't see her talking with Ryo about the Big Dipper, maybe it will happen in another way in the anime.
Ryo then decided to go to Tobacco Shop and here we can see another NPC from the game, Haru Hirata.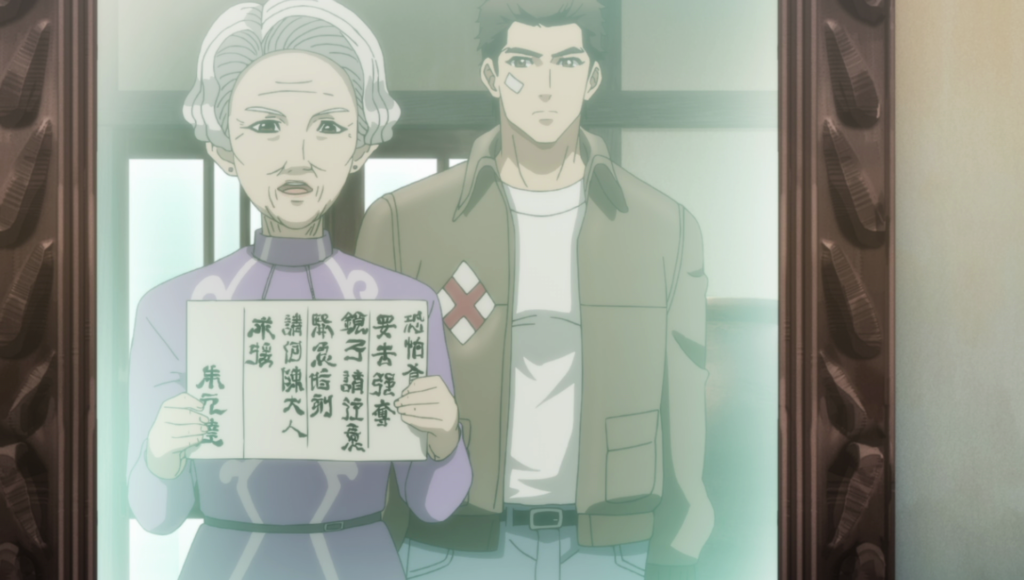 Ryo makes the call and in his first try he answers right the code, then the characters said Warehouse Number 8, the character asked "Who are you?" Ryo wanted to know if this is the Chen residence, then the other character ended the call. Haru Hirata asked what is the problem, Ryo said that he just can't figure out whose number this is. Haru said that Ryo could try dialing the help line, 104. It was really interesting to see Haru Hirata and the Tobacco Shop in the anime.
In the next scene we see Ryo getting out of the Bus and arriving in the Harbor, Ryo see some characters, one of this characters is Goro, a character from the game. Goro and his goons were trying to take money from other character, Ryo saved the character then Goro tries to hit Ryo but Ryo defeated Goro easily, then Goro pointed where is warehouse No 8 and even tells Ryo the time when the security is low there.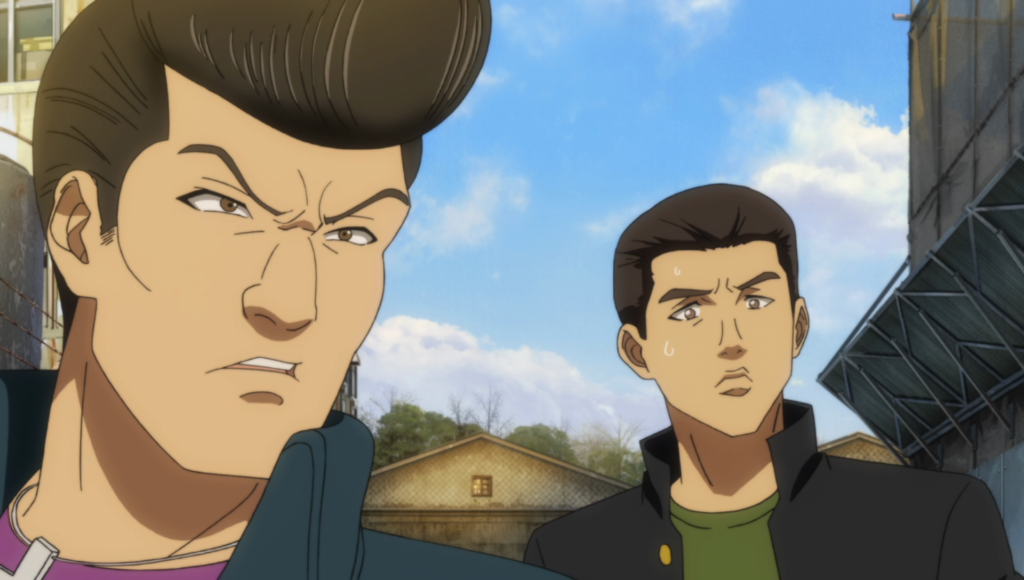 Ryo tried to enter in the Warehouse No 8, the guard scene is similar to the one in the game but a different thing happened in the ending of this scene, Ryo finds himself captured, he was taken tied up to Warehouse No 8 by Master Chen's men something that didn't happen in the game, it was nice that the anime expand more about Master Chen's organization, that more people work for him.
Master Chen apologized for the uncivilized reception, then Ryo was released and explained his situation to Master Chen and Guizhang. Ryo showed that letter that he have from Yuanda Zhu, that the letter directed Ryo to find Master Chen if he needed help. Ryo asked what Master Chen can tell about Yuanda Zhu, he hold that Yuanda Zhu is an old friend who lives in Hong Kong, and quite a well-known figure in our world. Ryo questioned why would someone like Yuanda Zhu know his father, then Master Chen explained that some time ago, a precious mirror was transported across China's borders by a Japanese.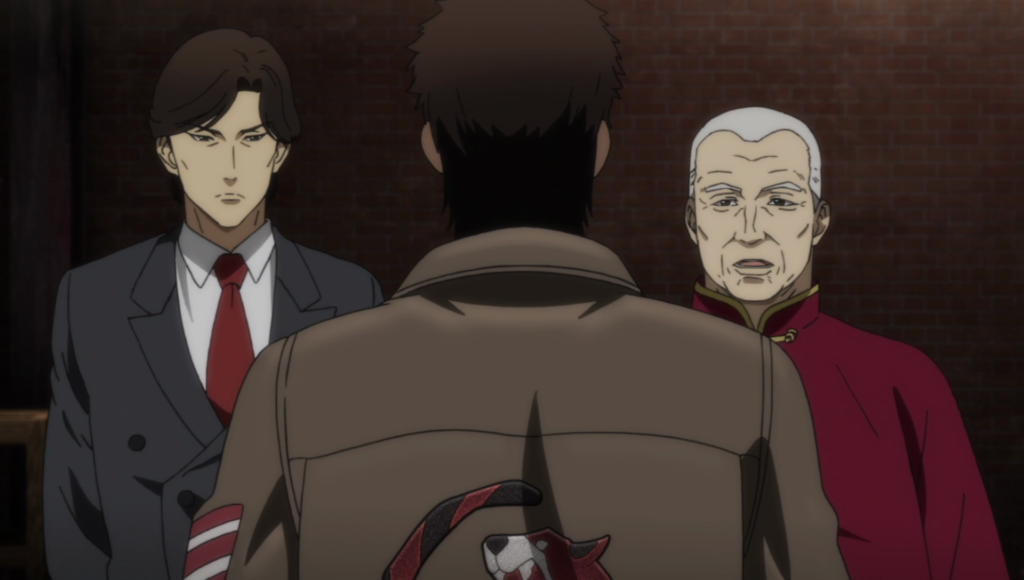 That apparently, Yuanda Zhu acted as the facilitator in all of that. Then Ryo explained that someone named Lan Di took one mirror and killed his father, Ryo asked if Master Chen knows about Lan Di, Master Chen said nothing more than rumors, Ryo wants to know what he knows about Lan Di. Master Chen then explained about The Chi You Men Cartel, that it's one of China's most powerful and ever expanding underground networks, that some predict they will subsume the entirety of China one day. It is interesting that in this moment we could see Chi You plate. Master Chen explained that Lan Di is one of the cartels executives, and master of a particularly dreadful form of martial arts.
At the moment Master Chen said this we see Lan Di in a place called Xuhe Hall, it is interesting to see that in this scene we can see Lan Di interrogating someone in mandarin. Lan Di wants for the other person to tell what he know. Now. The character said that all he know is that a treasure was taken from China by someone Japanese, that heard that he had an accomplice, Lan Di asked what is the name of the accomplice, the character responded… "Yuanda… Zhu…" It is interesting that this scene was all in mandarin, maybe we will see more scenes in mandarin in the Hong Kong part of the story and maybe even in the boat part. To me this scene is not a flashback. I love this scene in the episode, added more things to the story.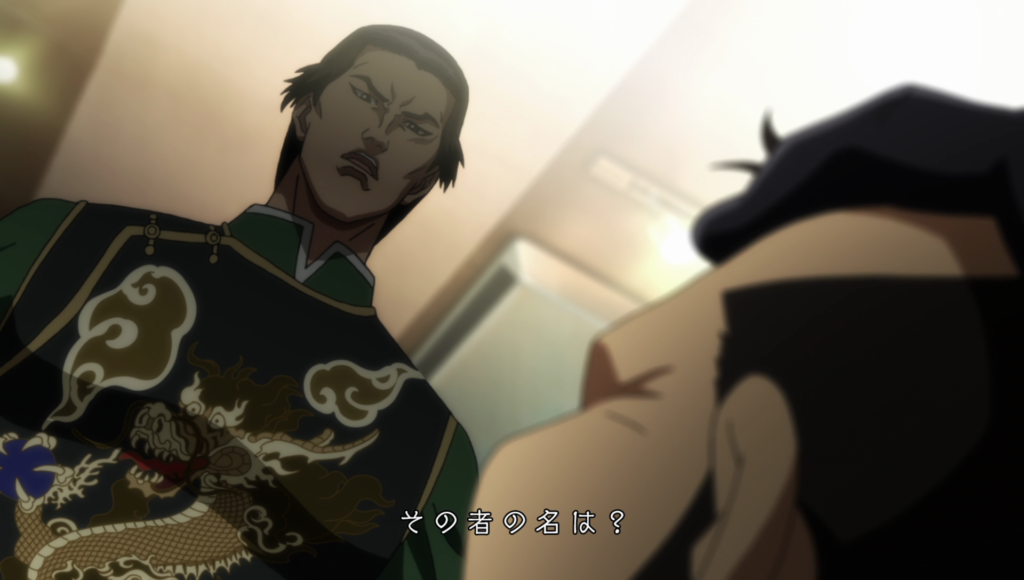 We back to the Warehouse 8, at this time Guizhang called Master Chen his father and asked if Lan Di also seeks the phoenix mirror. Master Chen said for Guizhang to maintain proper forms of adress because of the guest Ryo. Master Chen asked if only a single mirror was stolen, Ryo said that one with a dragon that was sculpted in stone. Master Chen said that another mirror yet remains. One that depicts the phoenix, the bird spoken of in Chinese legend that is known to command life itself, that probably Lan Di covets both of the mirror, then Ryo says that he will work on finding the phoenix mirror.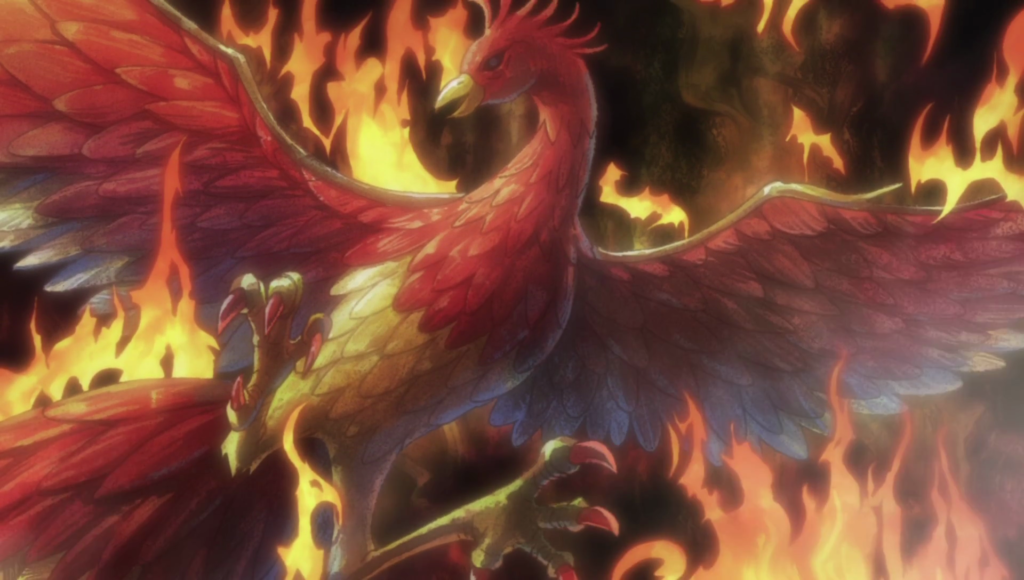 Ryo leaves the warehouse 8 and we can see someone hiding, probably Goro hiding, Goro followed Ryo but why? we will probably find out in the next episode.
After that we see Guizhang talking with Master Chen, Guizhang don't see why decide to help Ryo, Master Chen said that he have no choice, it is what Zhu requested of him. Guizhang have a bad feeling about this, that if he help him, it would mean fight with The Chi You Men and Mad Angels, Master Chen say that this don't concern Guizhang.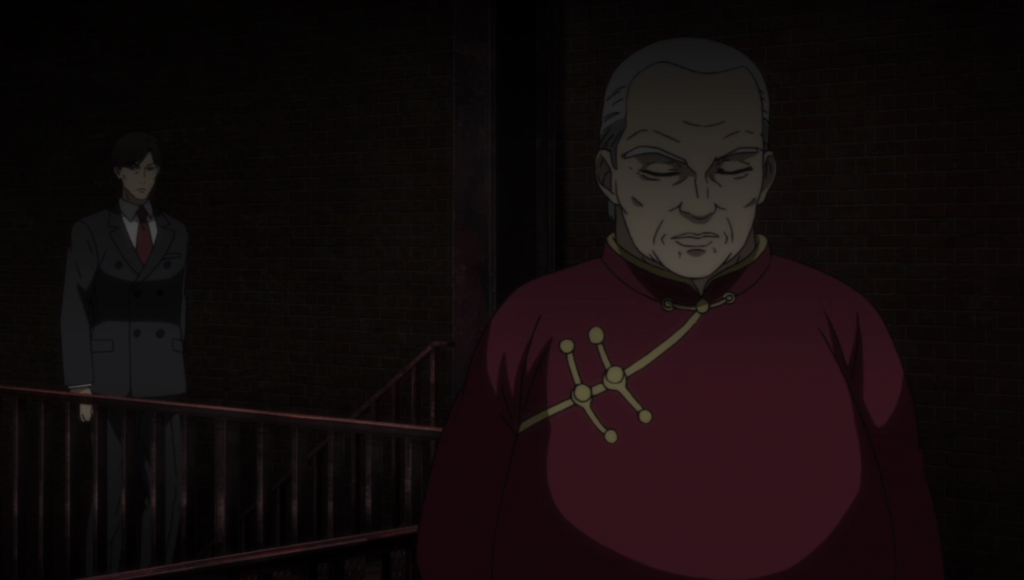 In this scene Guizhang call him father again and Master Chen said to not call him like that, that Guizhang is already a member of the organization. And his subordinate, that the day they return to being father and son, is the day that they leave the underworld. The day they die. This is the moment where Guizhang arc in the story begin, the arc that he wants to be closer to his father again, the arc that he is questioning if he should help Ryo or not. Master Chen said that he have an assignment for Guizhang.
The Next Day Iwao's room…
The next scene is Ryo in Iwao's room, he was trying to find the Phoenix Mirror, he only found a katana but he don't know yet what to do with it, then we see Ryo in the Dojo, he was trying to look in the sign but fall to the ground. In the game is in this sign that Ryo found the mysterious scroll but in the anime nothing about that yet, maybe Ryo will find the scroll in the anime
in another way.
Fuku-san and Ine-san saw that and helped Ryo. We saw Ryo, Fuku-san and Ine-san in the room with the TV and SEGA Saturn just like in the game. Ryo explained the situation about the phoenix mirror to them but Fuku-san and Ine-san never heard about the mirror, but Ine-san said that she recall Iwao entrusted something to an antique dealer just days before his death.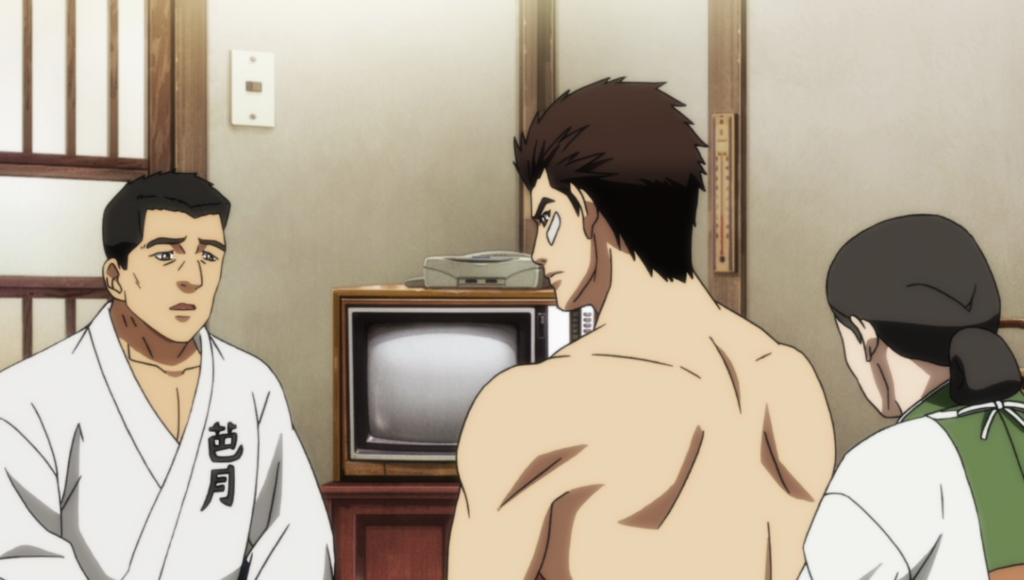 Ryo then go to Bunkado Antiques and we can see another NPC from the game, his name is Keizo Oishi. Keizo found what his was looking for, he said that this is what Hazuki-sensei put it in his care, asking him to polish it. Ryo reconized that this is his family crest. Oishi said that Iwao told him that per tradition, this is something passed down to the Hazuki family heir when he turns eighteen.
Ryo talked that this isn't the mirror that Master Chen was talking about, Oishi asked Ryo if this person is Yaowen Chen of the Jiu Feng Company, Ryo remembered that and asked if Oishi knows them. Then Oishi explained that the Jiu Feng Company is a major antique art dealer, but in reality, they are an illicit operation run by overseas Chinese who have operated in Yokosuka for a long time, that they have amassed a significant fortune by smuggling in antique art from China, that he do not recommend any association with them.
In the next scene we see Ryo walking what it looks like Sakuragaoka, Ryo noticed that he was being followed, he asked who is the person and that the person is tailing him long enough, then Guizhang appears, Ryo remembered that Guizhang is one of that guys from Master Chen's and asked what he wants. Guizhang then started to attack Ryo all of a sudden and bests him.
Ryo asked what the hell is this, Guizhang said that this was a test, Master Chen's orders, that he is here to serve as Ryo's bodyguard, for Ryo to relax, that he won't die on Guizhang's watch, Ryo gets angry with this but Guizhang said for Ryo there is no need to get heated, that they need Ryo alive, Ryo asked why and then Guizhang said that Ryo do not comprehend the gravity of his situation. That Lan Di will never give up his hunt, not until he has his hands on the phoenix mirror, so it will be best for Ryo to find it fast, before they find out that Ryo is searching.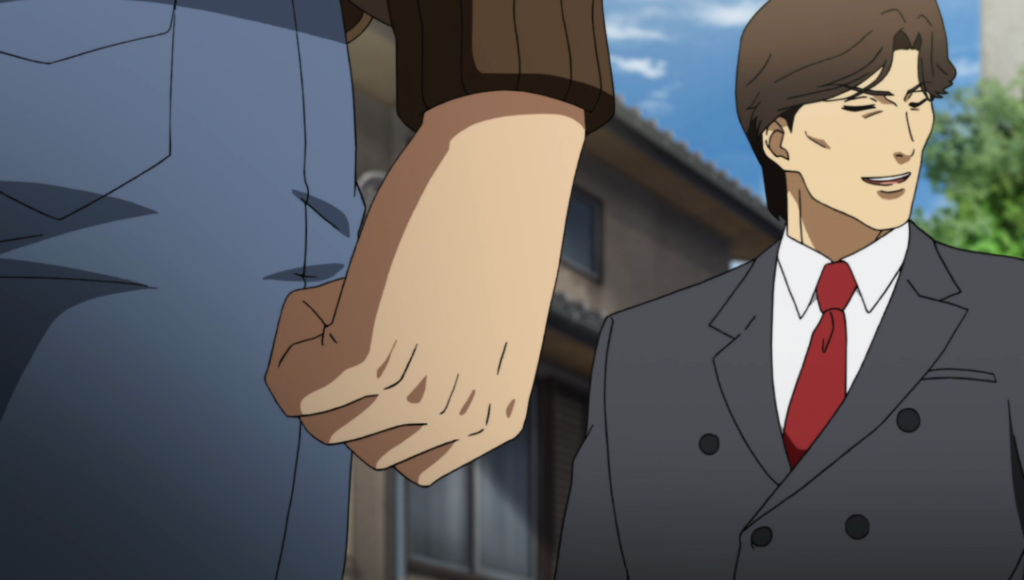 #
Ryo thought that he was just cramping Guizhang's style, Guizhang said that Ryo are but he can't ignore an order from Master Chen. Ryo say that Guizhang is being awfully formal about and tries to know more about the father and son relation, Guizhang gets angry, he say it's none of Ryo's business and then leave, in the ending of this scene we see that Chai was there hearing everything on top of a house.
In the next scene Ryo walking while Nozomi was talking to Mai-chan, Mai-chan is another NPC from the game so is nice to see her in the anime as well. Mai-chan noticed Ryo near and said Hey to him. Ryo replied and said it's been a long time since he saw her. Nozomi noticed that Ryo was more serious and asked if something is wrong, Ryo just replied that life's been rough.
Ryo gets closer to them and asked what kind of place they hide a mirror. Nozomi say she wouldn't hide something like that. Mai-chan said that when it comes to girls, they generally don't want to be seen when the are looking in a mirror.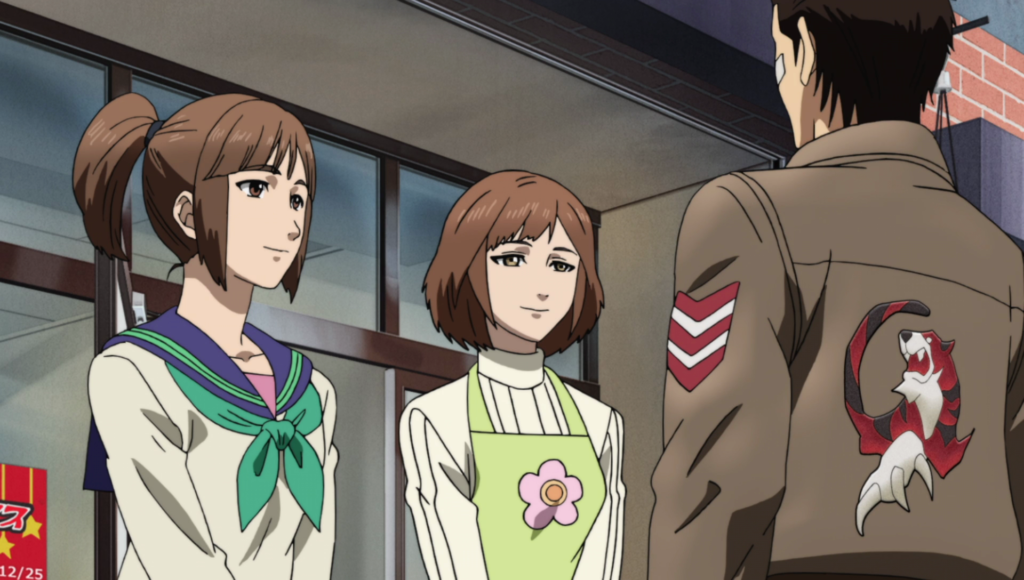 Nozomi agrees and say that sometimes she wish she had her own secret room, this made Ryo think more about where is the phoenix mirror. Nozomi's grandma calls Nozomi, Mai-chan said she has to go help the shop and then she leaves. Nozomi asks Ryo if when he have time if he could get his advice about something, Ryos wants to know the subject, then Nozomi just said "The future, I guess…" she was shy while saying and then she leaves saying that they will talk later. Ryo thought about what she said and thought… "The future, huh?" I love the interactions of Ryo and Nozomi in the anime, this way adding more things to the story.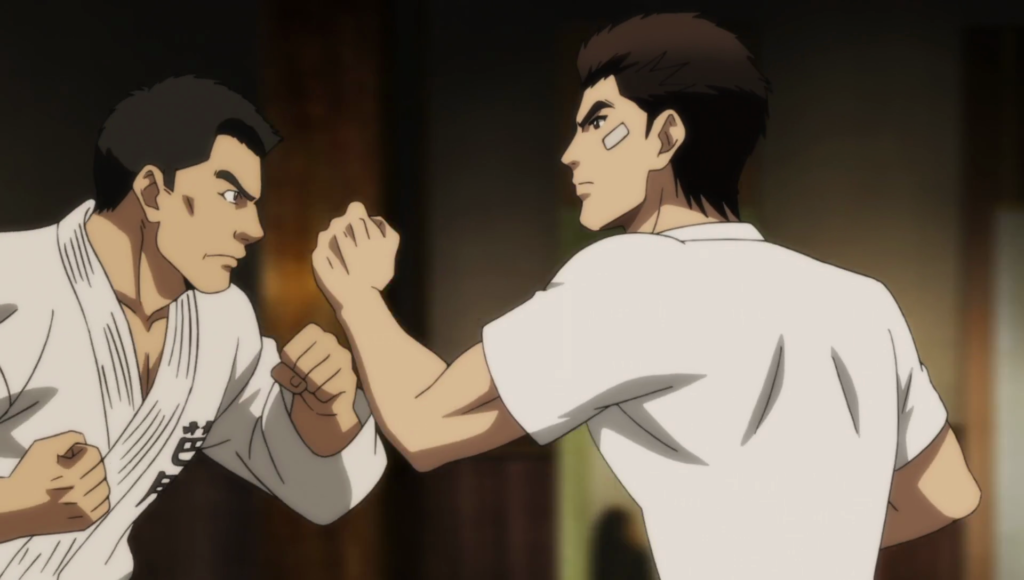 In the next scene we see Ryo sparring with Fuku-san just like in the game, was beautiful to see this in the anime as well. Ryo won and Fuku-san say that Ryo is amazing, that is like he achieved another level recently, like his movements have become sharper. Ryo don't agree with this and he remember that he lost to Lan Di, had a difficulty time with Chai and lost to Guizhang, he thinks that he still at the bottom of the barrel compared to the likes of those guys, and he questioned if he even stand a chance at discovering the truth about his father at this moment. Ryo knows that he is not the strongest and that he needs more training.
Fuku-san said to Ryo that he always thought weird that there is an imprint of Ryo's family crest and a hole behind the scroll in the wall, Fuku-san wanted to know what is this but this is also a mystery to Ryo. Fuku-said that he's been a student at the dojo for ages but that he haven't learned everything yet, Fuku-san leaves to clean the garden and this whole situation triggers Ryo, he understood that he need to put the family crest and the katana in those places that Fuku-san was talking about, Ryo then picks up the katana in Iwao's room and come back
to the dojo, Ryo put the family crest and the katana to open the passage to the basement.
Ryo gets down there and we can see that the basement is really small if we compare to the one in the game. At the center Ryo found the Phoenix Mirror, also the location of the mirror is different than the one in the game, the mirror shines on a photo, Ryo pick the photo and saw that on the back, it says "At Bailu Village".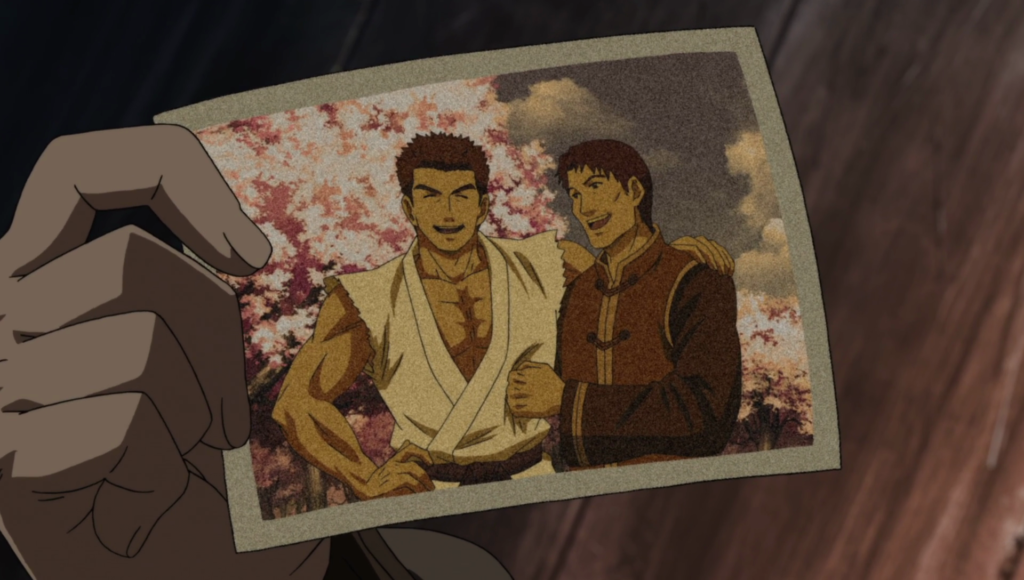 He saw that in this photo is his father with someone else, Ryo doesn't know yet that this person is Sunming Zhao, Lan Di's father, this revelation will be in the anime? maybe, it will be interesting to see this in this version as well. In this episode Ryo didn't found the white leaf, the white leaf will never appear in the anime? what about the mysterious scroll? I think these are important things so maybe we will see in a different way in the anime.
Ryo comes back to Warehouse 8 and showed the Phoenix Mirror to Master Chen and Guizhang, Master Chen said it is indeed crafted from phantom river stone. Ryo questioned why would Lan Di only took the dragon mirror. Master Chen thinks Lan Di must not have been aware that Ryo's father possessed both.
Master Chen said that Yuanda Zhu once explained to him that when the dragon and the phoenix meet, the gates of heaven and earth will open and Chi You will ressurect itself on earth. A legendary creature from Chinese myth said to devour entire worlds, that Lan Di is planning something and he needs the mirrors to achieve it. Ryo wants to know what exactly and then Chai appear, Chai grabs the mirror from Ryo and hit him, Chai say that Lan Di-sama will be delighted.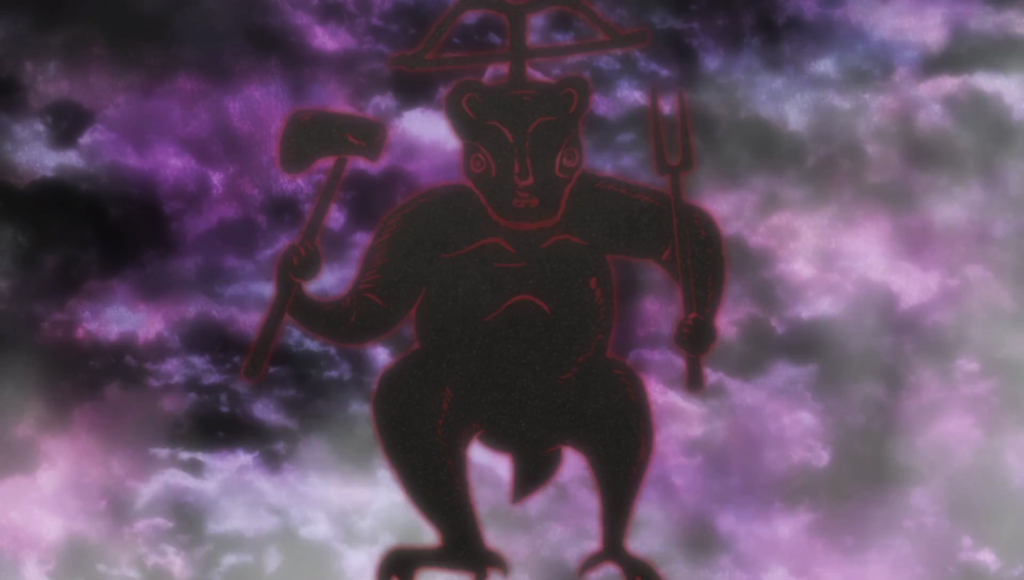 Guizhang tries to fight Chai something that didn't happen in the game, was interesting to see this. he hit Chai and then Chai tries to escape. Master Chen pointed for the button for Guizhang and then Guizhang said to Ryo to push the button of the lift system just like in the game. Ryo pushed the button and this throw off Chai's balance, he drops the mirror and Ryo manages to grab the phoenix mirror, Chai in anger escaped.
Master Chen said that Chai is someone sent by The Chi You Men, that they have ties with the Mad Angels. Guizhang explained that the Mad Angels are a rival operation to Chen's organization. That over the span of just few years they gained temendous influence in Yokosuka through arms smuggling and a brisk illegal drug trade. Master Chen thinks that the Mad Angels likely provided Lan Di his way in.
Ryo asks if he find the Mad Angels it could lead him to find Lan Di. Master Chen said that he don't know if Lan Di is still in Yokosuka or not, after that we see Lan Di saying to his goons that they will leave Japan Immediately, for them to make the arrangements.
Ryo asks where would Lan Di go and Master Chen said probably Hong Kong. Ryo wants help to go to Hong Kong but Guizhang thinks that this is a waste of time, then Ryo question Guizhang what would he do if his father was killed right in front of him, just shut up and take it? Ryo say that he will not take it, that no matter what happens, he always be his father's son.
Guizhang looks surprised and remembered what his father said to him, that the day that they return to being father and son is the day that they leave the underworld. The day they die. Guizhang wanted to say something but Master Chen say that he cannot help Ryo, that Ryo is contemplating an adventure into the criminal underworld, that he refuse to help Ryo into such a lion's den.
Ryo question if his father was also a part of "the criminal world" but Master Chen said he don't know, that Ryo will not find his answer unless he plunge into the eye of the storm between Master Chen's organization and the Mad Angels, and that means, one day, Ryo will have to face the Chi You Men as well, that Ryo should value his life instead.
Ryo don't agree and say he will go after Lan Di, Guizhang question if Ryo don't fear death, then Ryo say that if he did, he would never see who his father really was. The revenge is there but Ryo is just questioning more things about Iwao, i like this in the anime version of the story.
Once again Guizhang feels surprised hearing everything that Ryo is talking about, Guizhang is probably questioning a lot of things in life, it is beautiful to see Guizhang and Master Chen
getting expanded in this version of the story, we even see Master Chen in this moment as well, then Ryo say that all he can do now is become strong.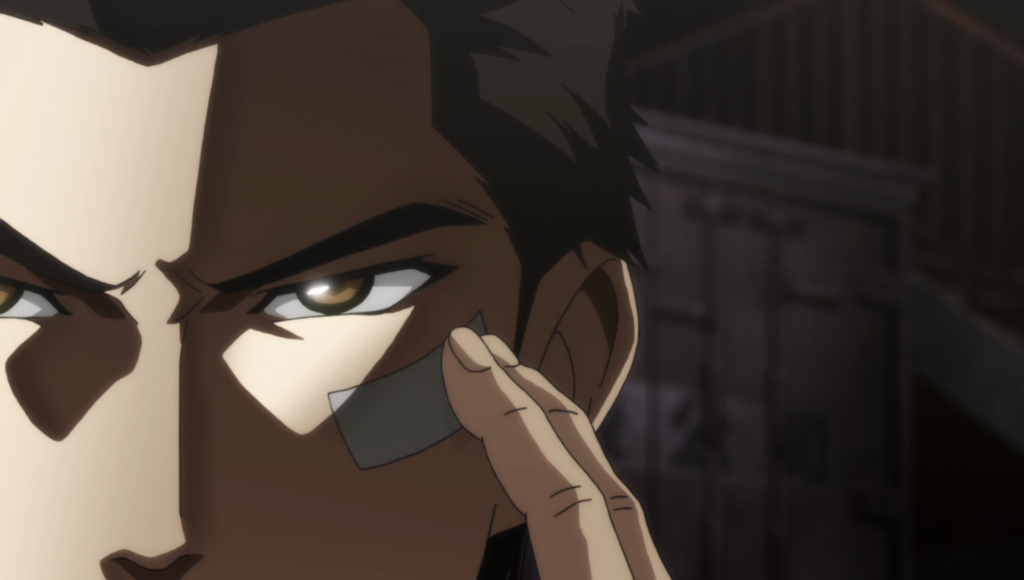 I love this scene, Ryo knows he is not the strongest, ke knows he needs more training but Ryo will do his best to get stronger to achieve his objectives. In the next scene we see Lan Di leaving Japan saying that everything lies with Yuanda Zhu then the episode ends. This scene with Lan Di leaving Japan happened earlier in the anime but i don't think the Yosokuka arc will end in the next episode.
What we can expect to see in the next episode…
I feel that in the next episode we will see Shenhua going to the night festival in a nerby village, maybe we will see Miao Village or other village that was cut out of the games, maybe we will even see her father Yunshen Yuan in the anime, this would be really interesting.
Lan Di arriving in Hong Kong in his search for Yuanda Zhu, maybe we will even see Yuanda Zhu in the next episode, I really feel we will see more about Yuanda Zhu in the anime.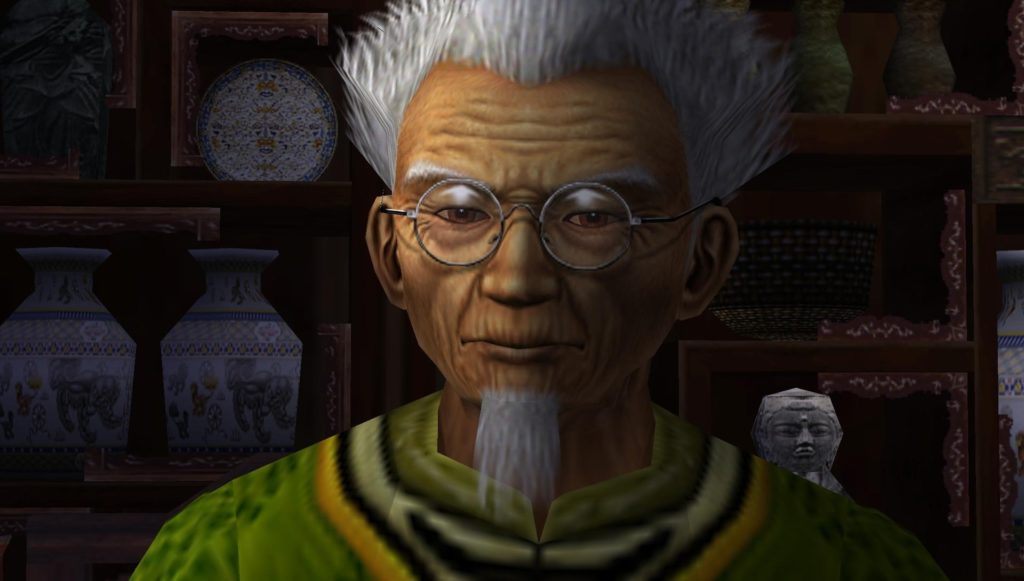 We will probably see everything about the Asia travel company, Fuku-san trying to help with money for the Hong Kong boat ticket and much more. It is interesting to see that Fuku-san and Ine-san understood Ryo's situation faster in the anime, in the game is not like that.
Mai-chan and Goro helping Ryo getting the forklift job, Ryo meeting Mark and maybe they will expand the story with Mark and his brother, more scenes of Ryo and Nozomi, Nozomi talking about going to Canada. i think we will see the confession scene with them in Sakuragaoka park and much more, i think it will be an emotional episode in relation to Ryo and Nozomi.
I think this episode will have a lot of fights in the harbor and much more, maybe we will see Shozo Mizuki and Ryo will learn with him the Shadow Blade and Shadow step, would be nice to see a lot of scenes with Shozo in the anime, one of my favorite characters in Shenmue.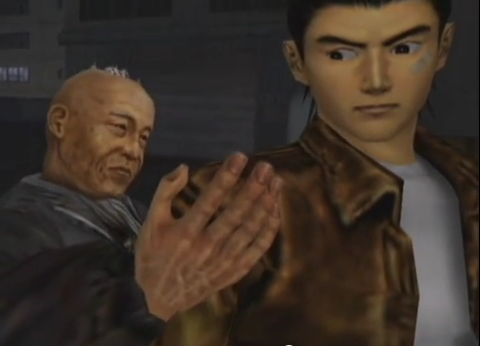 I think we will see more scenes with Master Chen and Guizhang, more about Guizhang arc with his father, probably something will happen and Guizhang will decide to help Ryo, probably one day Master Chen will let Guizhang call him father again and the relation will get better. Would be nice if Tom appear again in the next episode, Tom only appeared in the first episode.
I think we will see more scenes with Shenhua, Lan Di, Nozomi, Guizhang, Master Chen, Fuku-san, Ine-san, Tom and much more.
I still have hope that in the next episode we will see at least one scene with Megumi and the kitten.
What NPCs from the games you want to see in this episode? share in the comments below
I want to see Shozo Mizuki, Tom, Naoyuki, Ichiro, Mark, Goro, Noriko, Yuanda Zhu, Yunshen Yuan, Shenmue III characters and many more, and i still have hope that we will see the Tomato Convenience store in the anime.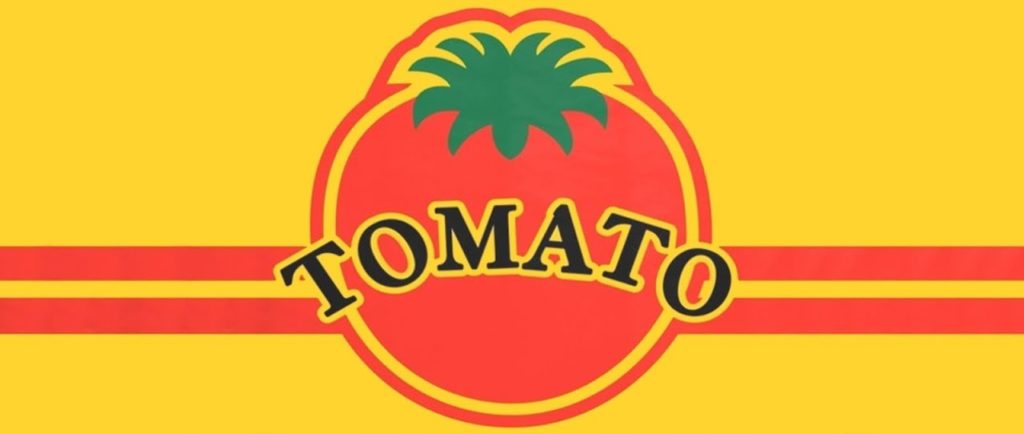 Maybe the next episode will end with Nozomi being kidnapped or somewhere close to this part, i don't know, all i know is that i'm looking forward for the next episode.
Final Thoughts
The episode is good in my opinion, in this episode we see more about Shenhua, Lan Di, Guizhang and Master Chen, scenes that are not in the games. The way Ryo found the clues/informations in this episode is really interesting.
In this episode we saw more about the relation of Guizhang with his father, and more about Master Chen's organization, something that is not in the game in detail so it was really interesting to see this, also now we know the form of the creature Chi You, in the game this did not appear but in the anime we finally had the opportunity to see what Chi You is like. The interrogation scene with Lan Di. This and much more is expanding the story and lore of Shenmue so the anime team are doing a beautiful job in relation to this new content.
A lot of things of the plot in the Yokosuka arc was covered in this episode, now Ryo have the Phoenix mirror and learned about The Mad Angels, The Chi You Men and the mirrors, now Ryo wants to go to Hong Kong in his search for Lan Di. Lan Di left Japan. The plot in the anime advanced a lot this week.
I feel that the Yokosuka arc will end in episode 5 or 6 so i hope we will see more interesting things of the first game in the next episode like Megumi and the kitten, more scenes of Ryo with Nozomi, more scenes with Tom, Goro. More NPCs of the first game appearing to help Ryo like Shozo Mizuki and much more. I hope the Yokosuka Arc in the anime ends in episode 5 or 6, this way it will be more emotional in my opinion.
I have a feeling that the next episode will be emotional and to me the season is getting better and better, the anime really is like a breath of fresh air for this wonderful franchise.
Next week i will come back for my analysis of Episode 4 Shackles, bye bye. ~