Shenmue the Animation will launch in Japan in April 2022!
In a press release overnight the Japanese Twitter Account for the Anime confirmed it is indeed coming with distribution platforms to be confirmed in the following weeks.
【4月配信開始が決定!】

『Shenmue the Animation』が2022年4月より配信開始となることが決定しました!✨
配信プラットフォームや詳しい日時は後日発表いたしますので、続報をお待ちください!🔥#シェンムーアニメ #Shenmue pic.twitter.com/OaGZNgcHoy

— アニメ『Shenmue the Animation』公式アカウント (@shenmue_anime) March 9, 2022
More JP Actors Confirmed!
In addition to this we have further JP cast announcements for Ren, Wong, Dou Niu and Joy!
Ren:Played by Osamu Taira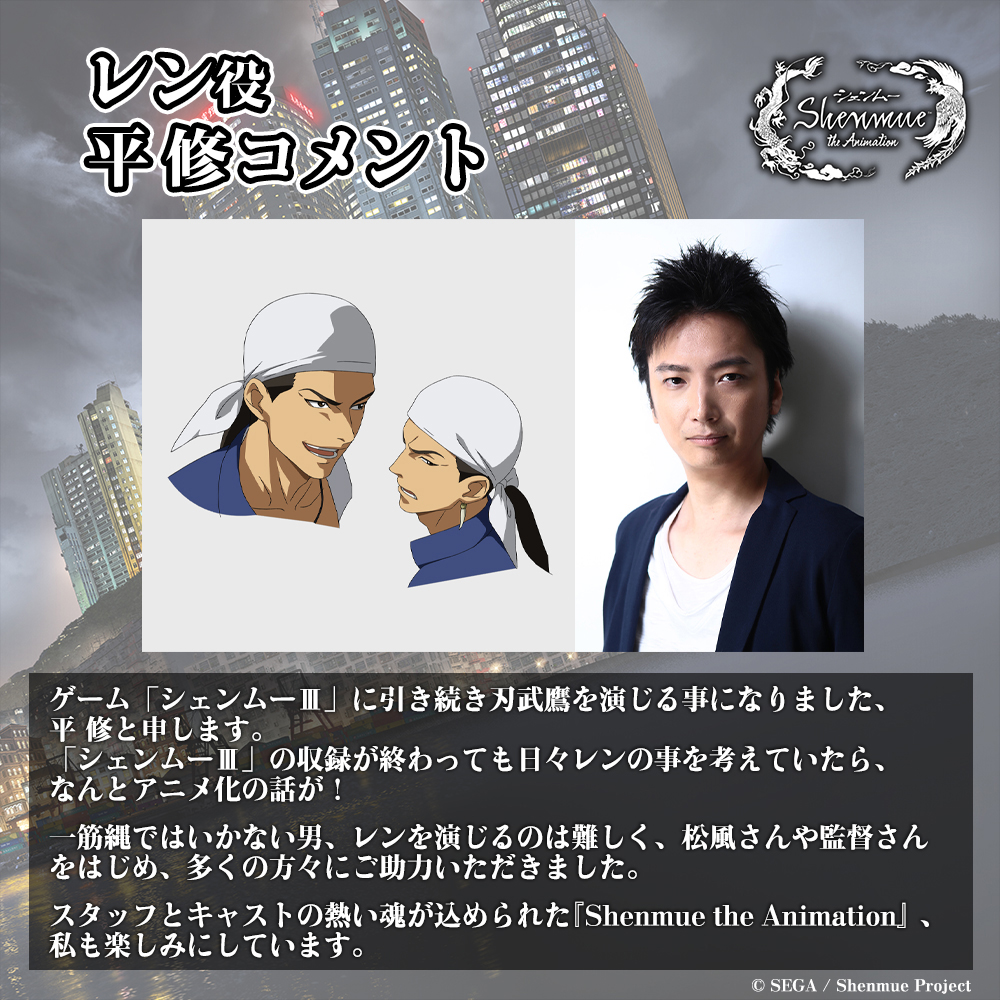 Dou Niu: Played by Takahiro Sumi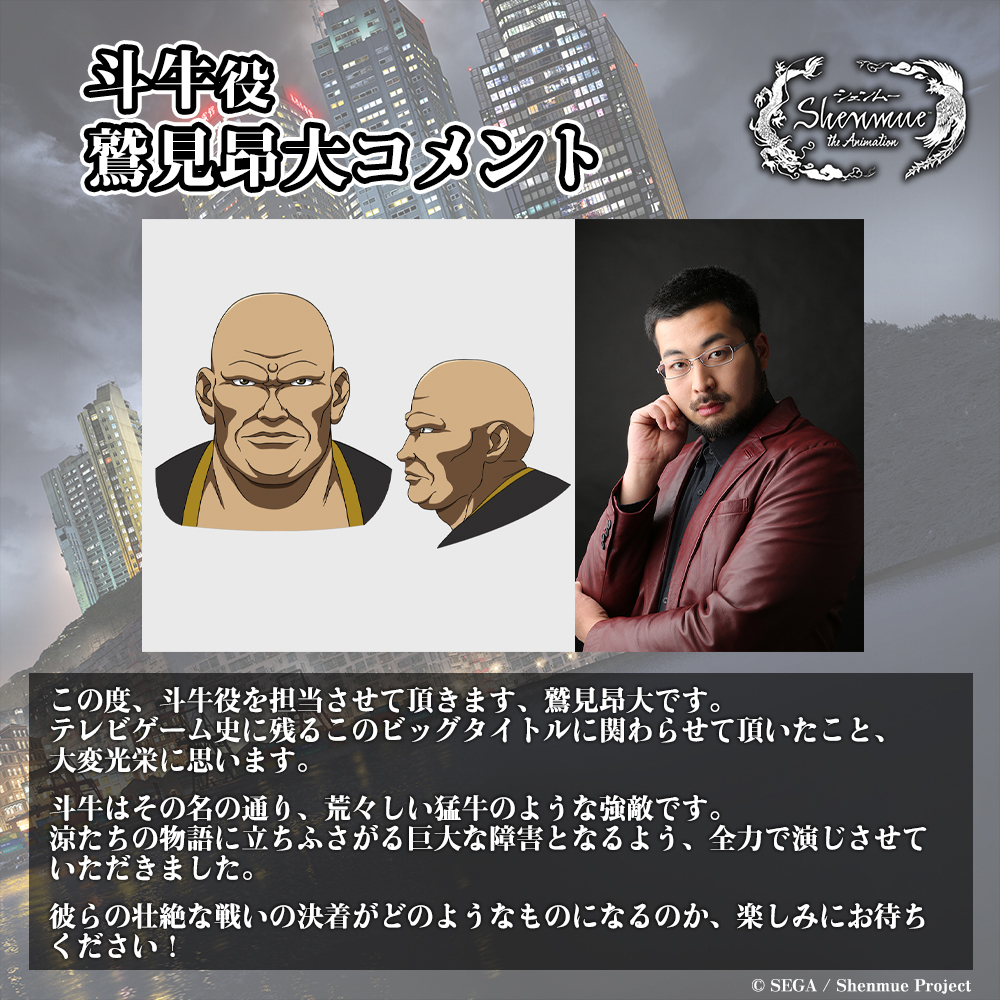 Wong: Played by Shota Hayama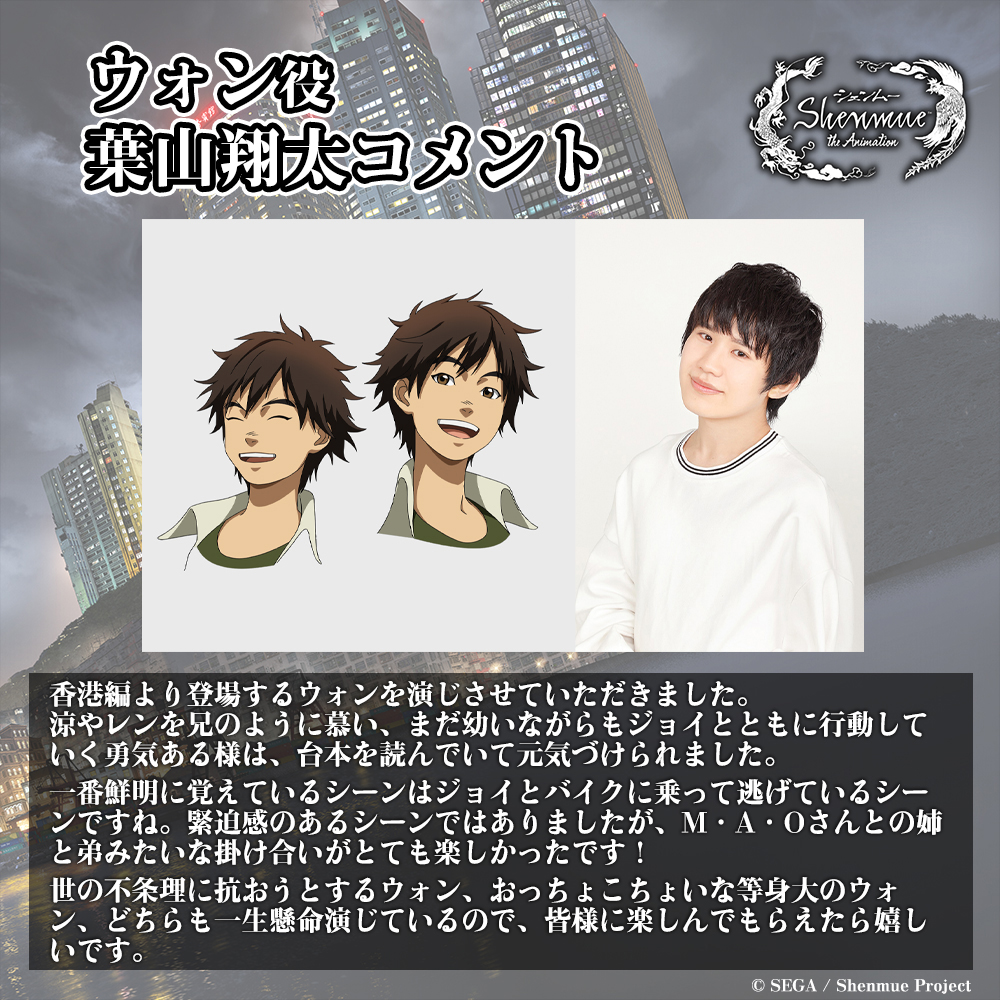 Joy: Played by MAO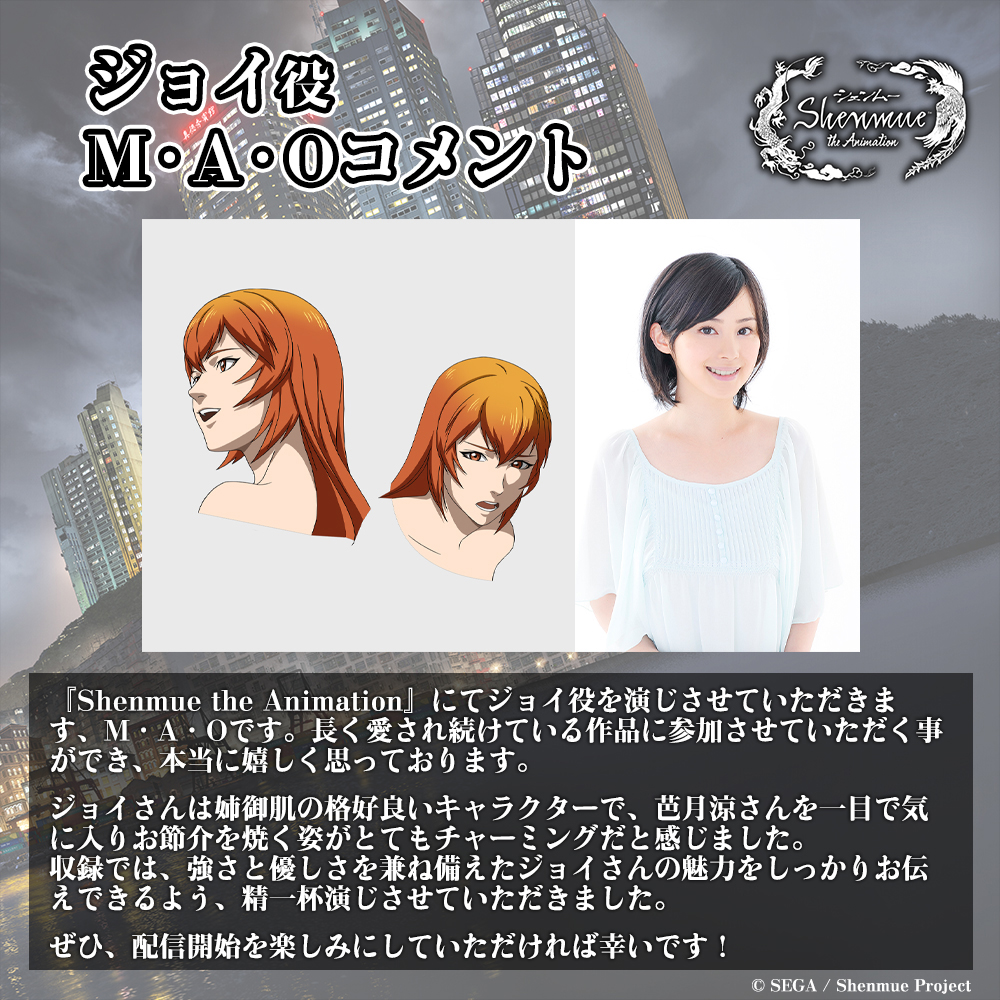 MERCH Coming?
Also within the update it seems that the site is preparing for the launch of merchandise with a "products" selection button now appearing on the website!