~ Since the release of Shenmue 3, news has started to slow calm, but there has been a few significant pieces of information recently that you may have missed!
Below, we have curated the latest news for you in a handy list with source links included to check out! ~
NEW SHENMUE MERCHANDISE – SEGA Shop UK / EU


SEGA Shop UK/ EU surprised us over the last couple of days with a tease for a new line to their online store.
🚨ATTENTION 🚨

Rumours of an individual seeking revenge for the murder of his father have been sighted on SEGA Shop Europe!

Know who it is?

Stay tuned TOMORROW at 1pm (BST) for more information! 💙 pic.twitter.com/kqWJwpY1zr

— SEGA Shop (@SegaShopEurope) April 30, 2020
It was obvious to Shenmue fans that the line would be the iconic series! Now hot off the press, and released today is the entire collection which is available to buy / pre-order right now!
UK – https://www.segashop.co.uk/collections/shenmue
EU – https://www.segashop.eu/collections/shenmue
The complete list of items available are:
If you want to show SEGA your ongoing support for the series, now would be a great time to pick up some awesome collectible items!
For new customers, there is also an additional 15% off for signing up to the Sega Shop newsletter! Look out for this graphic on the store!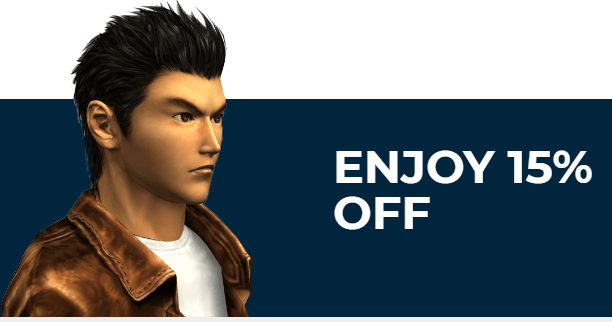 Yu Suzuki Shenmue 3 Reflection & Future Plans Interview – Esra Krabble

Probably the greatest piece of recent news was this fantastic interview with Yu Suzuki conducted by Esra Krabble, which reveals some future plans of Yu Suzuki's, if Shenmue 4 were to become a reality! Things seem fairly positive!
You can check out the original interview which Esra shared over on Twitter (In Japanese) – https://jp.ign.com/shenmue-3/43425/interview/iii
Published new interview with Yu Suzuki! Looking back at Shenmue III, but also about the future, with some interesting quotes regarding Shenmue IV (in Japanese)!https://t.co/r5goBPcAPl pic.twitter.com/zWaDHjRjJR

— クラベのくうちゃん (@RineD1987) April 29, 2020
Switch of PhantomRiverStone.com kindly translated the interview in full into English, which you can read over on his blog site – https://www.phantomriverstone.com/2020/04/yu-suzuki-interview-reflecting-on.html
Ryuji Iuchi Streaming Shenmue Series!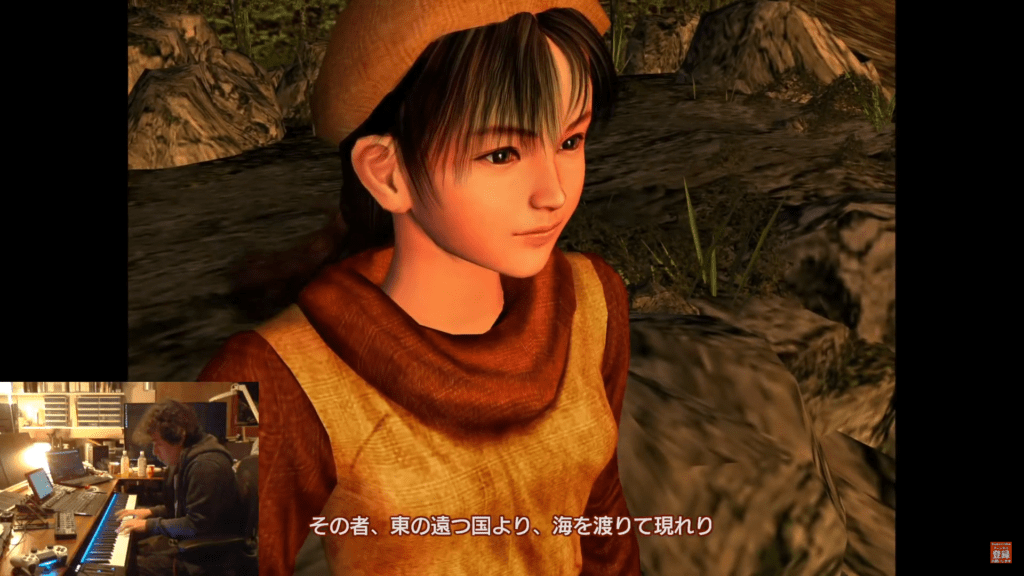 Legendary music composer Ryuji Iuchi has begun streaming a playthrough of Shenmue over on his own Youtube channel. The beauty of these streams are not only the fact that one of the legends of the original Shenmue team is playing the game, but he is also performing live music which he composed for Shenmue throughout the show! You can catch one such piece in a recent tweet from us –
Here's some #MondayMotivaton from @ryujiiuchi for you #Shenmue fans out there!

Enjoy Ryuji performing an excellent live version of "Nightfall" from his recent Shenmue 1 Youtube Stream!

You can subscribe to his channel and catch his previous streams here: https://t.co/R0sFgQG1NX pic.twitter.com/BzJ8ja7xAW

— Shenmue Dojo (@Shenmue_Dojo) April 27, 2020
Fans are encouraged to check out his streams live, with his next episode scheduled to go live tomorrow at 2pm UK time.
You can subscribe and check out his playthrough over on his channel – https://www.youtube.com/channel/UCpcZ4kiP2mFkONOcwp42RfQ
A Gamer's Journey – An Overdue Update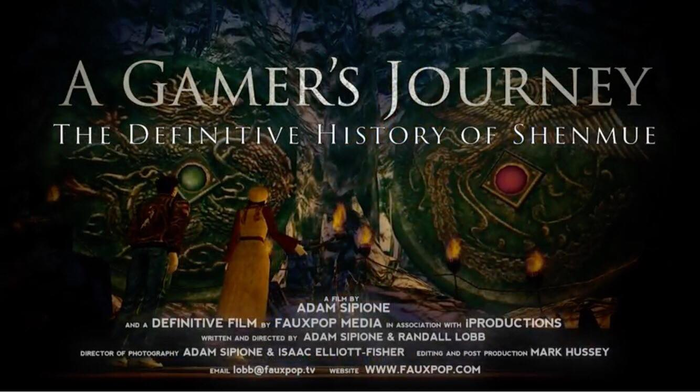 Things have been quiet recent on the Shenmue Documentary front, however, Documentary creator Adam Sipione provides us an update of where things stand with the project, and some of the difficulties the team have been facing with the recent virus pandemic. Check out the update in full below! –
https://www.kickstarter.com/projects/1496563/a-gamers-journey-the-definitive-history-of-shenmue/posts/2820853
The Dreamcast Junkyard – 2020 Dreamcast World Cup Winner
THE WINNER OF THE 2020 DREAMCAST WORLD CUP!🏆

After overcoming all opposition, the pre-tournament favourite has been declared the winner – SHENMUE is the champion!

To celebrate, we welcome @VirtuaSchlub back, to share some thoughts on the game! https://t.co/n1ppz7m8Vh https://t.co/fToweI1yRB pic.twitter.com/S7X9FxX6Ld

— The Dreamcast Junkyard (@TheDCJunkyard) May 1, 2020
Just for fun, The Dreamcast Junkyard had been hosting a Dreamcast game voting competition of sorts called "2020 Dreamcast World Cup"!
256 games competed against each other in Twitter poll duels, until it came down to the final between Crazy Taxi and Shenmue.
Needless to say, Shenmue came out the victor, even beating it's own sequel in a previous round!
Throughout the competition Shenmue was up against the following game titles –
Marvel vs Capcom 2
Giga Wing 2
Segagaga
Shenmue 2
Jet Set Radio
Crazy Taxi
In light of Shenmue's victory as being the Dreamcast number 1 voted game, The Dreamcast Junkyard also published a new article which you can read here:
http://www.thedreamcastjunkyard.co.uk/2020/05/Shenmusings.html
SEGA Heroes Shutting Down!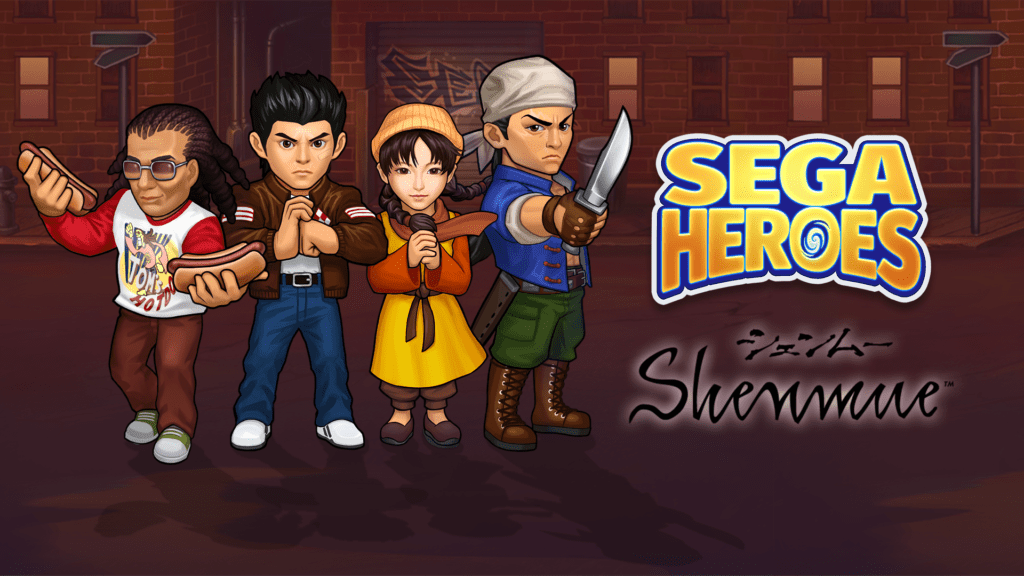 Some unfortunate news hit back on April 16th, that brought it to light that the mobile game service SEGA Heroes would be coming to a close with server deactivation scheduled for May 21st.
After five years of fruitful collaboration, SEGA and Demiurge have decided to take different paths. Demiurge is to assume full ownership of their studio. Regrettably, that means that we will have to discontinue SEGA Heroes.

Full details can be found at https://t.co/mHBkdMmfdU

— SEGA Heroes (@SEGAHeroes) April 16, 2020
You can read the full message from the team here – https://www.sega.com/segaheroes
Whilst this is disappointing news, because of the closure, it is now a great time to download the game and get playing to unlock those glorious 4 Shenmue characters! – as it is now increasingly easier to unlock characters! Give it a try before times up!
________________________________________________________________________________________________
Well that's all of the news round up for now folks! Check back again soon, as we try and make this a regular start of the month….monthly thing!
– Shenmue Dojo Team