Yesterday Team Wulinshu broke the news on Twitter that their upcoming Arcade racer will be hitting Steam for Windows & Linux on July 16th 2023!
We're pleased to announce that we've set our final release date and hope you'll join us on July 16, 2023 when we release Forklift Racer on Steam for Windows & Linux, with support for the Steam Deck!https://t.co/i3w02PddzM

— Team Wulinshu (@TeamWulinshu) July 4, 2023
That means that we are just over a week away from the game's launch!
You can already Wishlist the game ahead of it's release over on Steam – https://store.steampowered.com/app/2443760/Forklift_Racer/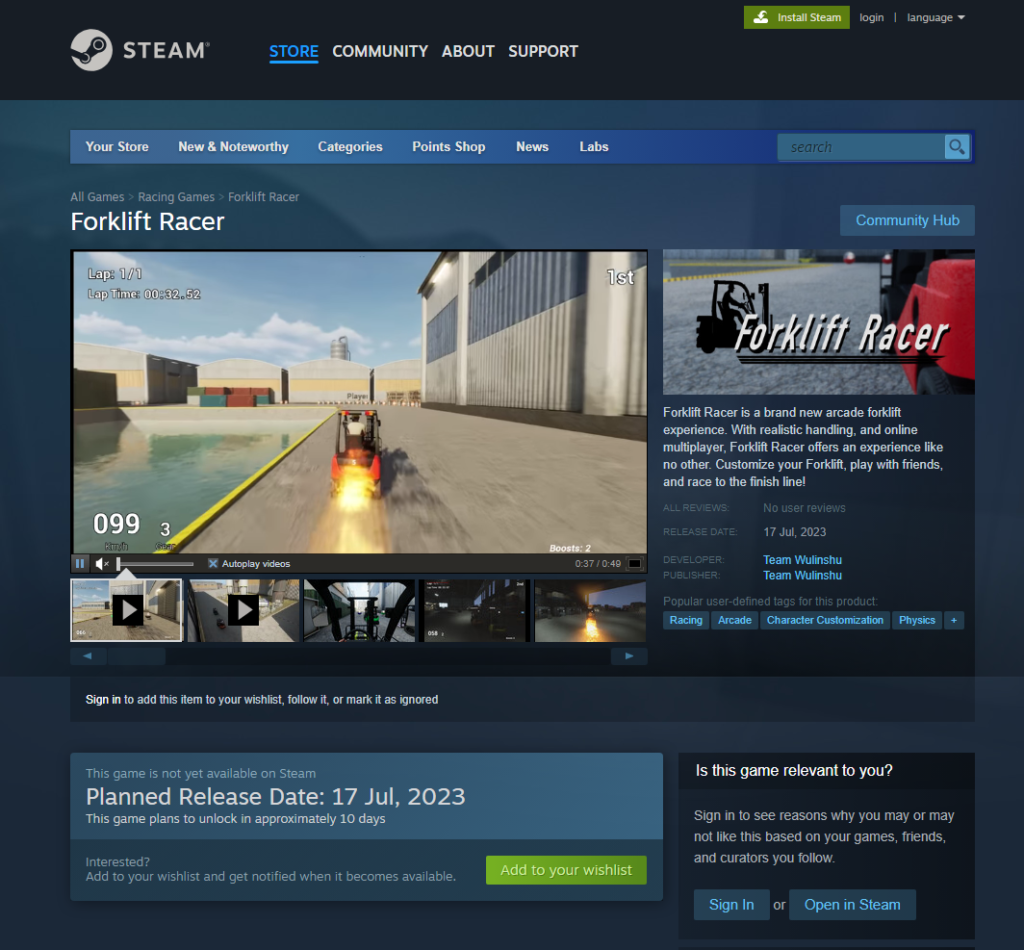 Are you excited for the game's release? Let us know!