The results of the Empire top 100 video games of all time, as voted by fans, have finally been shared.

Despite facing tough competition and a modern gaming mindset, Shenmue achieved a very respectable #41. We consider this a significant accomplishment. While we had hoped for a Top 10 placement, looking at the list of games that Shenmue surpassed demonstrates its enduring appeal.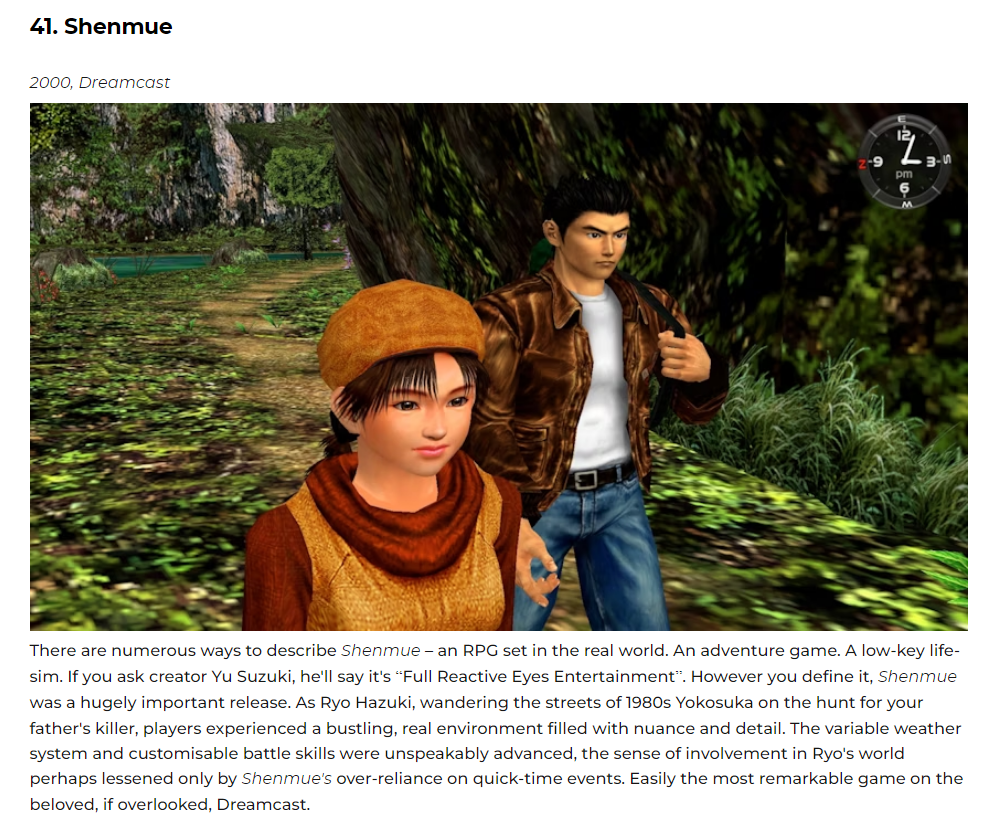 You can view the full list of 100 games here: https://www.empireonline.com/gaming/features/100-best-video-games/?fbclid=IwAR0PI7XHt6PrtaIBV9dL-cGJu_xApepMN2Ck0oTzX3PJK1ODFfwujE2UGoA
Matt also discussed the results in his latest video here:
What are your thoughts on Shenmue coming in at #41? Please drop us a comment below!