Shenmue Real Locations Chapter 1.5 ~ The Boat ~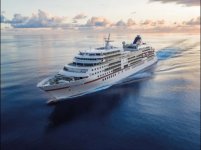 In this series of posts i will talk about all of the Shenmue locations that exists in the real world. I will
talk a little bit about the background of the places, some of the things you can do, curiosities, comparing the
locations in the games with the real locations and much more!

I will even talk about the places that maybe we will never see in the future Shenmue games like Suzhou, Baisha,
Xian and many others locations that Yu-san wrote for the story.

In the previous post in the series i talked about Yokosuka in Japan, now i will talk about the boat, yes, you read that right, the boat.

It is possible to make the same trip in the boat that Ryo did from Yokosuka to Hong Kong? i started to imagine
if this is possible so i decided to search on the internet about it.

As far as i know it is not possible to buy a boat ticket from Yokosuka to Hong Kong exactly the way Ryo did, but
it is possible to do a trip starting in Yokosuka and do other options to arrive in Hong Kong, i will now share
everything i found about this interesting subject.


~ From Yokosuka to Hong Kong ~
Option 1: Train, train to Tokyo Narita, fly to Hong Kong
7h 58min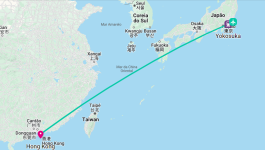 Option 2: Train to Tokyo Haneda, fly to Hong Kong (Cheapest)
8h 41min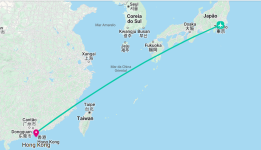 Option 3: Train to Tokyo Haneda, fly to Shenzhen Bao'an International
10h 13min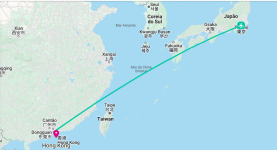 Option 4: Night bus, car ferry, train
78h 36min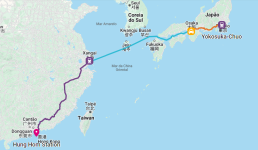 Option 5: Drive, car ferry
66h 59min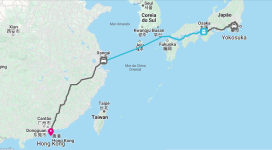 It is also possible to do a cruise starting in Yokohama Japan to go to Hong Kong, this cruise do not start in Yokosuka,
but the person can start the trip in Yokosuka and then go to Yokohama if they want, this way is another interesting
and beautiful option to go to Hong Kong in a similar way that Ryo Hazuki did in the series.

This is the entire cruise and the cruise finish in Hong Kong. Sorry for the low quality image but it was the only image
i found about this cruise, when i find a better image about this cruise i will edit this post.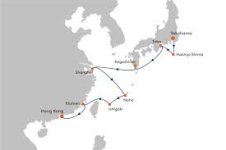 If i find more interesting informations about this subject i will edit this post


Please share your thoughts and opinions in the comments below and remember to keep friends... those you love...
close to you, see you all in my next blog post, bye bye. ~ Hiki
Source & Credits



Discover how to get anywhere by searching plane, train, bus, car and ferry routes
www.rome2rio.com
Experience unforgettable moments in Japan and China. Discover the world of the samurai, tea ceremonies and Zen gardens up close and enjoy heavenly views from Shanghai's cloud temples.
www.hl-cruises.com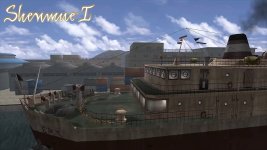 ​
Last edited: