Did the 18-year wait damage the Shenmue Series?
​
Today, I will share my opinions and feelings about this interesting topic.

Shenmue II was released in 2001, and Shenmue III was released in 2019. Personally, as a Shenmue fan since 2015, I didn't have to endure such a long wait since I completed Shenmue II for the first time in 2017. However, for many dedicated Shenmue fans, it was an 18-year wait.

I can imagine how difficult and painful it must have been to wait for news about whether the Shenmue Series would continue or not during that time. People must have spent a long time contemplating how the story would continue, what Shenmue III would look like, and developing various theories. They imagined if Ziming would appear, if Xiuying would return, if the other Chi You Men leaders would make an appearance, and much more.

So, my question is: Did these 18 years of waiting damage the Shenmue series? In my opinion, yes, unfortunately, it did a lot of damage, and I will explain why I feel this way.
For 18 years, fans built up hype, constantly imagining Shenmue III, creating theories, and more. This was challenging for many people.

The expectations for Shenmue III were incredibly high because of this prolonged anticipation. As I mentioned, people had been theorizing and imagining how Shenmue III would look for so long that the hype and expectations reached extraordinary levels.

It's likely that people wanted to see Ziming, the other Chi You Men leaders, Xiuying's return, and all the things they had theorized and imagined for 18 years. However, this didn't happen, so it was a disappointment for them. But I believe these elements might appear in Shenmue IV, as Shenmue III focused on other aspects.

I can understand the desire for more things, but in my opinion, Shenmue is a slow-paced story. If Shenmue III had been released earlier, say in 2003 or 2004, people might have received the game better. One reason is that they would have waited less for a continuation, resulting in less hype. Since people had been waiting for 18 years, the hype was exceptionally high. Additionally, Shenmue III was a Kickstarter game, and Yu Suzuki was no longer with SEGA. It's sad, but that's how it is.

In my opinion, Shenmue III would have been better received by fans if it had been released earlier, even if the amount of story remained the same as what we got in 2019. Of course, I could be wrong. We will never know what would have happened at that time, but this is how I envision the situation.
~ The Ending of Shenmue ~
​
Another reason why I believe the 18-year wait did damage is that some people now want Shenmue to conclude immediately. After so many years, the Shenmue series was revived, but some fans want a resolution to the Shenmue series right now.

I have even seen some people suggesting that Shenmue III should have been the conclusion to the Shenmue series. What caused this? I think it was the 18-year wait.

Can you imagine if Shenmue had continued back in the day? I genuinely believe that many people would have been fine with the idea of more Shenmue games at that time.

Perhaps Shenmue III for Dreamcast or the original Xbox, Shenmue IV and V on PS3/Xbox 360, and maybe Shenmue VI for PS4 and Xbox One. In my opinion, it would have been epic this way, and I truly believe people would have accepted Shenmue continuing in this manner. But now, after 18 years, many people want closure, and they want it right now. It's truly disheartening to think about everything Yu Suzuki had to face to continue Shenmue.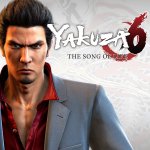 ​
It's unfortunate how people treat the Yakuza series differently compared to Shenmue. The Yakuza series has been able to tell the story of Kazuma Kiryu through seven games, while discussions about Shenmue suggest that Ryo's journey shouldn't have the same number of games.

In my opinion, Shenmue should also have the opportunity to have the same number of games to depict Ryo's journey. But what has caused this discrepancy? What has led some people to demand a conclusion to the Shenmue series right away? In my view, it's the 18 years of waiting. Now, some people no longer wish to wait; they want closure for the Shenmue series immediately.

I want to make it clear that I am not speaking negatively about the Yakuza series. I actually intend to play all the Yakuza games and will likely enjoy them. I'm simply expressing that Shenmue deserves the same level of appreciation and support.
In my opinion, the 18-year wait has had a significant negative impact on the Shenmue series. However, what truly matters is that the Shenmue series is now more vibrant than ever. We received Shenmue I & II HD, Shenmue III, and even a Shenmue anime, which was amazing. It is crucial for the Shenmue community to come together even more. I genuinely believe that, together, we can achieve Shenmue IV and Shenmue V, and perhaps even a second season of the anime.

I understand why some people yearn for resolution after such a long wait. However, I don't believe ending Shenmue just for the sake of ending it is the right approach. Considering the current situation, I think Yu Suzuki will likely aim to conclude the Shenmue series in Shenmue V. But as I've mentioned before, if Yu-san decides to finish it in Shenmue IV, I will respect and understand his reasons.

What are your thoughts on this topic? Do you believe the 18-year wait has harmed the Shenmue series? How do you envision the future of the Shenmue series moving forward? Please share your thoughts in the comments below. Thank you all for reading, and remember to cherish your friends and loved ones. See you in my next blog post. Bye, bye! Hiki ~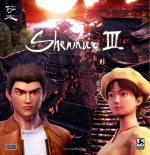 ​