So, considering that future games may involve plots related to Luoyang, the capital of the Tang Dynasty, ancient kung fu monks, and secret treasures of the Qing Dynasty, do you think Ryo will end up facing supernatural beings in future Shenmue games?
Like undead-looking girl dressed in Tang Dynasty costume and huge monk zombie with pale face and weird smile shown in the Project Berkley trailer, or some resurrected Qing Dynasty nobleman who got transformed into spider-legged creature shown by Yu Suzuki. (Maybe they were all twitsted by the power of Dragon & Phoenix mirrors?)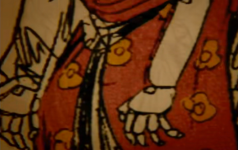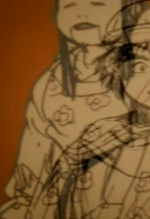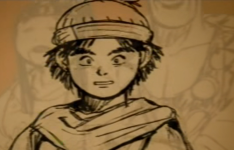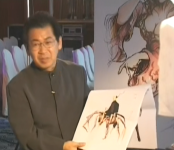 With this in mind, sometimes I also think there's going to be some time travel, and the Shenmue tree might be the vital factor to that. We've always known that the title of the game, Shenmue, stands for the Shenmue tree, but we never knew why a mere tree could represent the title of this series.
Perhaps with the combination of the dragon & phoenix mirror as the key, and with the divine power of the fully-bloomed Shenmue tree, people can travel through time and space? We learned from Shenmue 2 that the ancestors of the villagers of Bailu Village are nobles exiled by a Tang Dynasty emperor. So apparently Yuan's ancestors were also Tang nobles. And maybe Shenhua's Tang Dynasty-looking aristocratic parents could have a good relationship with the Yuan family considering that they may be of the same class. Then perhaps due to the previously mentioned exile or even purge, if more severe, with the motive of saving their daughter's life, Shenhua's parents sent her and the Shenmue tree to modern Bailu Village with the help of Shenmue's divine power and the mirrors as both key and token given by Yuan's ancestor, and let Yuan's descendant take good care of her. To some extent, this may also somewhat explain why Shenhua always dreamed of a vivid picture of anicent Luoyang because she actually traveled through time and space.
Under this logic, If mirrors and Shenmue had the power to allow people to travel through time, Landi could indeed bring his Chiyoumen gangs back to a hundred years ago to revive the Qing Dynasty, and even revive Chiyou from ancient times.
This may also somewhat explain that in the bad ending of Shenmue 2, Landi, who already got two mirrors, found Shenhua who had experienced time travel. He may hope to use her to obtain the specific method of Shenmue paired with mirrors to travel through time and space?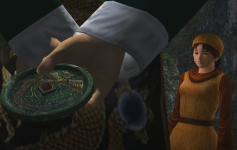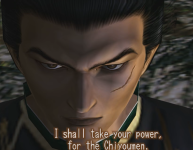 And in Shenmue 3, the Qing court searched for the mirrors in 1910, two years before the fall of the Qing Dynasty. Maybe they also wanted to use the ability to travel through time and space to change the fate of being destroyed?
I even feel that the contradictory claims of Zhao Sunming's murderer can be properly explained if time travel is involved, but right now I can't figure it out. Maybe Iwao has already experienced the power of mirrors and Shenmue? Maybe the white leaf was actually a used Shenmue tree leaf that lost its power, and so it was placed in the basement with the mirror after use?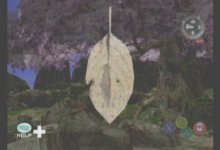 Just some wild thoughts in my head! Also I'm a native Chinese speaker, so English isn't my first language!
Last edited: