Joined

Jul 27, 2018
Location
Heya everyone,
So i've been playing around with Shenmue II modded using the sames mods as shown in the Dojo video last week.
I'm near the end of Disc 3 and i've ran into various issues with the mods mainly 02-Env texture pack for Shenmue II and Nero's 16:9 .exe patch
I do have the mipmap patch installed.
I've screens shots of issues i've had and fixed.
So the issues in Huangs place on the door and Joy's face and the wrong textures on the yellowhead building and tea break building sign where fixed when using the mipmaps patch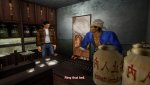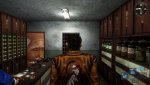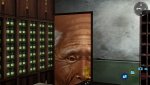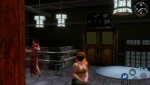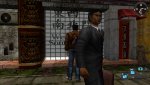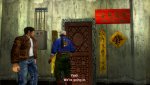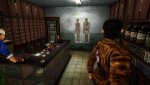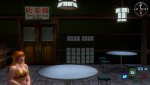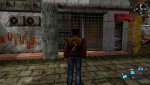 The messed up face on the women next to the fortune teller in the moon child building was fixed by removing nero's 16:9 .exe patch I did use both settings provided to remove the black bars and the photo icon.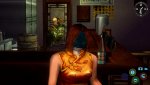 The face texture on the guy in the don nyu fight I didn't have the chance to test what exactly caused the issue or what happened to the textures in room 503 when learning the move with the not so blind man, But the messed up Greg Moore area in the Blue Dragon area was caused by 02-Env texture pack, or at least it went away when removing the pack, Maybe it was a memory address error from special k, Not sure.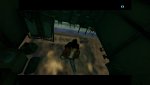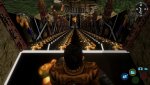 Here's a screen shot of the mods I have installed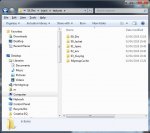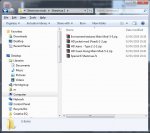 Special k mipmaps and Shenmue I & II Widescreen Patcher are sitting in a other folder but I can assure you they are\where installed, as I said I did remove the widescreen patch and replaced the .exe with the original and the mipmaps patch is still installed the pictures are taken in order as the issues happened as I continued with the story.
Let me know if anyone else has had these issues or similar issues with other mods.
I got my mods from nexus mods and took the latest versions that where up for each and went for more less the same as Peter in the Shenmue dojo video.
Not using Reshade which you can probably tell from the images.
Anyway let me know what you's think and what your experiences have been like if you's have played around with any of the mods.
Michael
Last edited: