Server Admin
Administrator

Shenmue Dragon & Phoenix Collection is an engine replacement mod for the 2018 release of Shenmue I+II for PC that replaces the original engine with Unreal Engine 4, allowing for massive improvements across the board. This also modernizes the games, and brings their gameplay more in line with Shenmue III, while still maintaining the original look, feel, and core gameplay mechanics. Assets such as models, textures, and animations are extracted from a legitimately owned copy of Shenmue I+II, and placed into Unreal Engine 4 at install time which allows us to avoid many of the pitfalls other attempts at remakes have fallen into. This also allows us to cut back on some areas of development, such as recreating various gameplay sequences, and focus instead on smoothing out rough edges in the original gameplay, adding new features, and making the world look absolutely stunning and feel more alive than ever before.
Features
​
Thanks to our use of Unreal Engine 4, we've been able to utilize modern rendering features such as PBR materials and real time raytracing to really bring out the best in the original models and textures, the world truly looks better than ever before. On top of this, we've also managed to stitch the whole game world together in one congruous map; this has necessitated some minor map changes to avoid clipping, such as expanding the exterior of the You Arcade, but no significant changes have been made. We're also utilizing libretro for the arcade games such as Hang-On and Space Harrier, however, this also means other emulation cores may be used with minimal effort, allowing a potential for even more games to be included in the arcade or even for Ryo's Saturn (or perhaps for you, the player, to add games yourself). Many, many more features are also planned, too numerous to list here even; however we cannot go into detail at this time, which we'll discuss in a minute.
Dragon -AND- Phoenix Collection?​
Okay, now for the interesting part. Included in Shenmue Dragon & Phoenix Collection will be not one, but two ways to play the games. Dragon Edition, a true 1:1 port of both Shenmue I and II to Unreal Engine 4, or at least as close as we can make it, warts and all. For Dragon Edition, we plan to do very little in the way of new features, aside from small changes within reason, to preserve the original gameplay experience. However, there will also be Phoenix Edition, a full UE4 reimagining of the games. Again, all the core assets and gameplay present in Dragon Edition will be present in Phoenix Edition, but with more emphasis on modernizing the game, and adding new features. These features can be something as fundamentally game altering as the stamina system from Shenmue III (although less intrusive, before we get shot for saying that), or as minor as new cassettes in the Tomato Store. We've not really locked down any of those features just yet as we are still working on Dragon Edition, which means we can still use your suggestions and help if you're willing and able.
So when can I play this?​
We have no set release date or even window at this point, the best we can say is "when it's ready"
I want to help you. How can I do this?​
Join the Shenmue Modding Discord, contact us, and we'll see what can be done.
https://discord.gg/yM24FhMTsa
You're lying! There's no way you managed to do this when Sega couldn't do it themselves.​
Don't believe us? That's fine, have some screenshots; none of these are mock-ups, these were all taken in-engine, and in some cases even in-game, and most are out-of-date by now at that, so just know that any screenshots you see now, or in the future, are likely to be out-of-date by the time you've seen them/they've been posted here.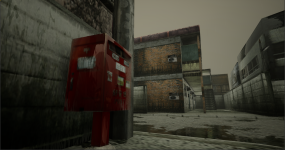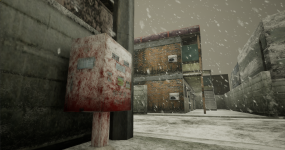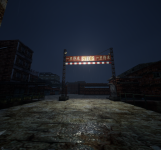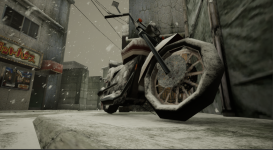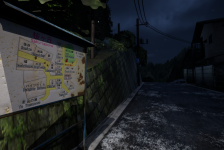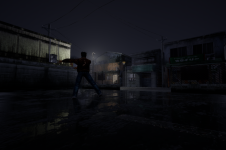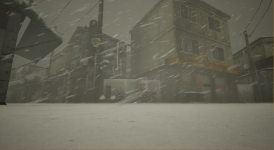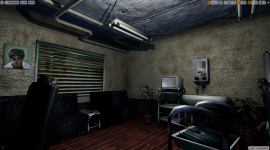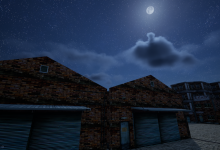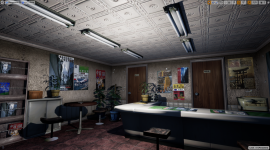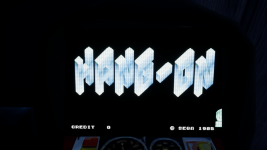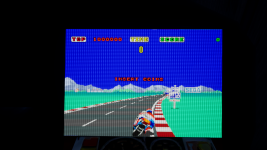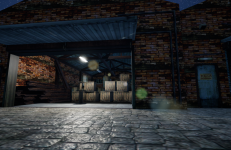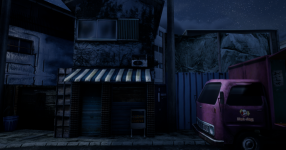 View attachment HighresScreenshot00004.png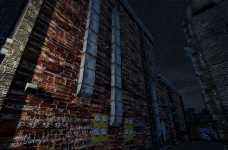 Please note, these are 'Dragon Mode' screenshots and not representative of 'Phoenix Mode'.
This project is in no way affiliated with SEGA, YsNet or any original developers of the series. This is a non-profit, fan project.
Last edited by a moderator: